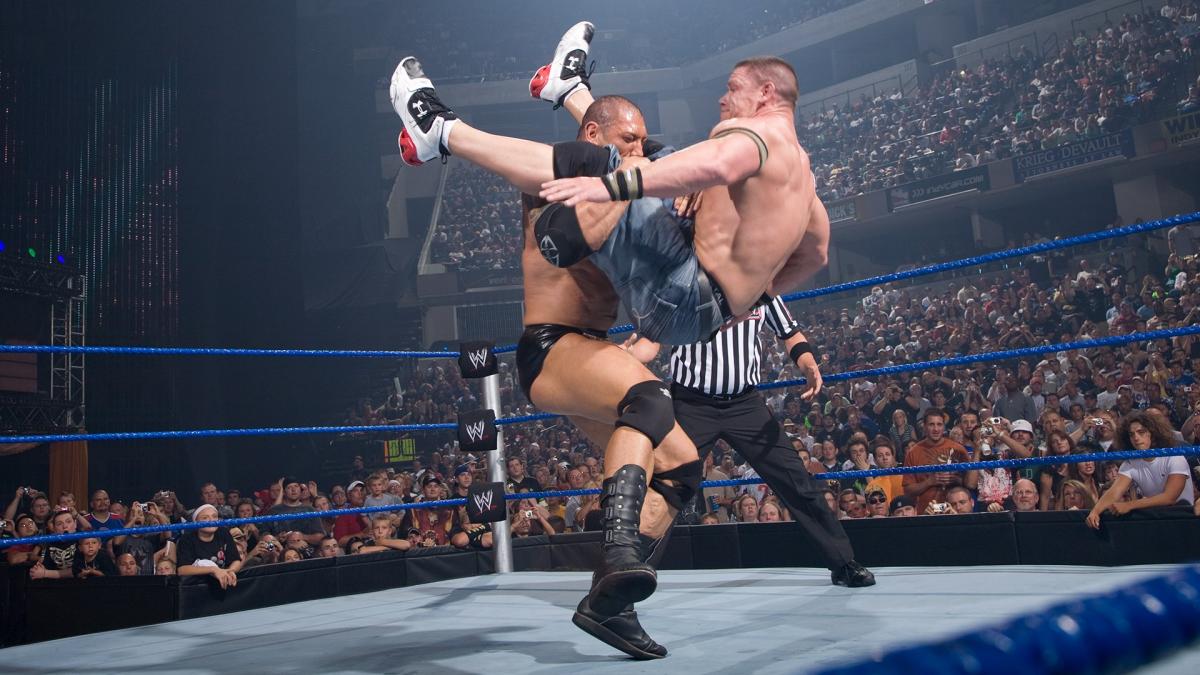 WWE celebrated 20 years of Randy Orton on last week's episode of Raw, but as we recently covered in this list, Orton is far from the only WWE star celebrating his 20th anniversary this year.
Orton isn't the only Evolution member to celebrate his 20th anniversary this year, as WWE is celebrating 'Batista Week' all week to commemorate 20 years since The Animal's WWE debut.
What better away to celebrate Batista's anniversary, than by covering 10 matches from his WWE career that you HAVE to watch.