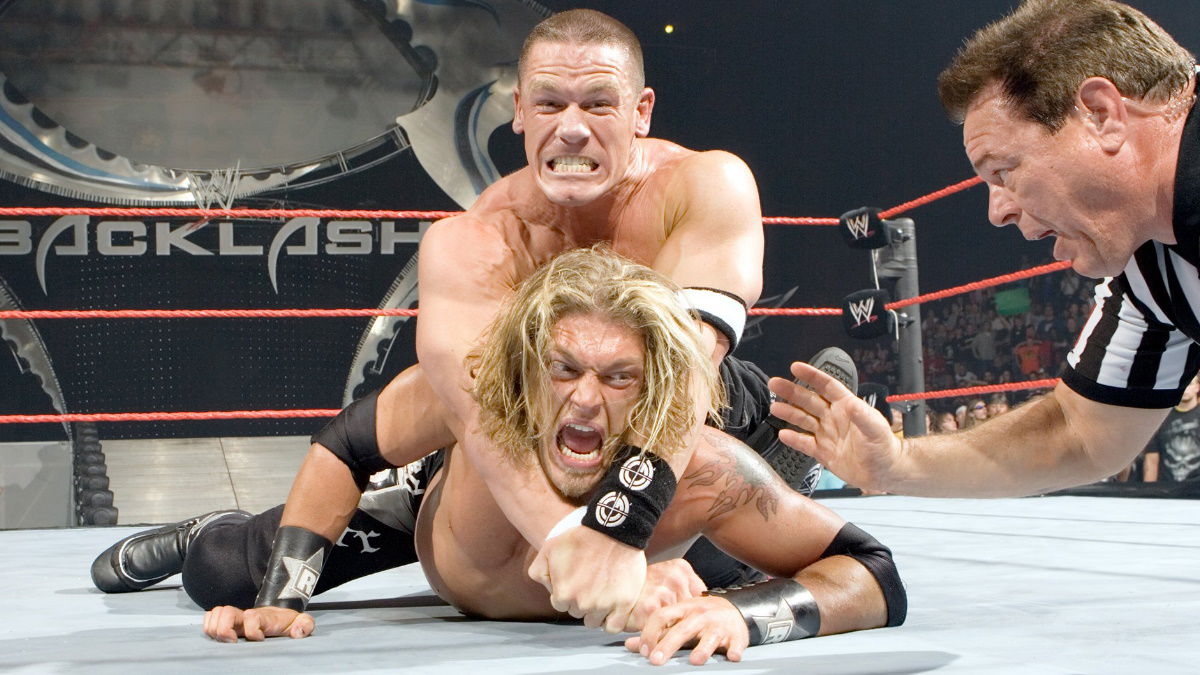 'Tis the season for WWE trademark WrestleMania Trademark Backlash Trademark colon WWE WrestleMania Backlash Trademark. WWE having a perfectly normal branding one as they always do, yes Vince, you do improve the SEO of all your shows by throwing the word WrestleMania in there, Stupendous, who cares if it makes all your content look like it was designed by the tiny robot who lives inside the WWE Network.
Anyway, my cripes about how WWE isn't a product designed by people for people, Backlash is a real marmite show, one that tends to either fix the problems of that year's WrestleMania or double down on them. It's also one of the longest running B-PPV formats in company history, so there's a lot of very good and very bad to pick from.
With this year's show just around the corner, let's have a look at the good ones, treat ourselves. Quick point of order, the 'greatest wrestling match ever' is not on the list, cannot be doing with the piped in crowd noises pandemic matches. No crowds, no thanks.
---
Honorable Mention – Scotty 2 Hotty vs Dean Malenko – Backlash 2000
Hot take: this match is a little overhyped. Yes yes, I'll be sure to read your imminent comment and log it with the rest of my failings.
Don't get me wrong, this is match is a lovely surprise, a 15 minute technically sound cruiserweight match on PPV, which is bonkers for the Attitude Era, and a Dean Malenko match at that, a man thoroughly wasted by the Fed, but it's most subdued until the admittedly very wonderful closing sequence. Top rope DDT, goodness me.
Wanted to mention it to try and stem the internet hate, but it doesn't crack the top 10, ya bloody hipsters.