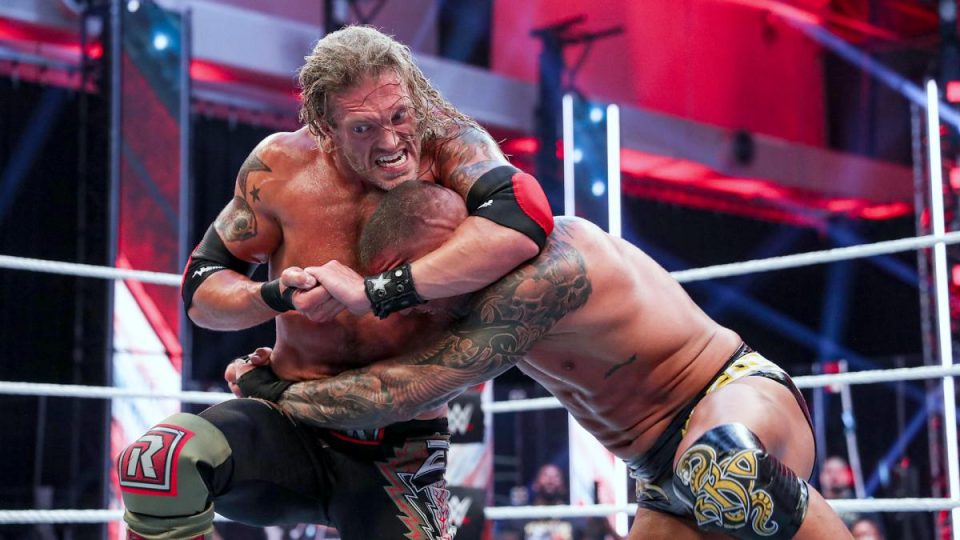 We have reached the half-way mark of 2020 and as a result, we can look at the best the year has had to offer. Despite the current state of the business, 2020 has still been able to produce more than its fair share of great matches. But these are the best of the best.
Rest assured there were more than enough to fill up another five or ten spots on this list but here we will only take the top ten. So without further adieu, here are the ten best matches of 2020 so far.
---
10. Hangman Page & Kenny Omega vs. The Lucha Bros. – AEW Dynamite (February 19, 2020)
While many point to another tag match Hangman Page and Kenny Omega had (don't worry we will get to it), this one deserves recognition as well. This makeshift duo had just won the AEW World Tag Team Championships. Before they could look ahead to the Revolution pay per view, they had to defeat a team that had beat them once before.
The Lucha Bros. have yet to win gold in AEW and they looked to accomplish that feat by downing Page and Omega. While they were unsuccessful, they did manage to have one of the best TV matches of the year.
---
9. The Broserweights vs. Undisputed Era – NXT Takeover: Portland
February was a top notch month for wrestling as NXT Takeover: Portland also took place. The show had a blow away card and this match topped all the others. Matt Riddle and Pete Dunne developed instant chemistry in and out of the ring and they took on Undisputed Era in Portland.
Undisputed Era has run the NXT tag division for the better part of the last three years. They have had classic match after classic match and this was maybe their best Takeover performance. It is truly a shame that the pandemic robbed us of more Broserweights content as we could have continued to get matches like this.
---
8. Kenny Omega vs. PAC – AEW Dynamite (February 26, 2020)
You put Kenny Omega and PAC in a 30-minute Iron Man match and you can assume you'll be getting a fantastic match. Such was the case on February 26 as the two settled their rivalry on Dynamite. You won't find many better television matches than this one in wrestling history as two of the best in the business went 32 minutes and tore the house down.
As is the case with many Iron Man matches, things weren't quite settled at the end of the allotted time. Tied at one fall apiece, Omega survived the Brutalizer long enough to force overtime. At this point, he quickly fired up and put PAC down once and for all.