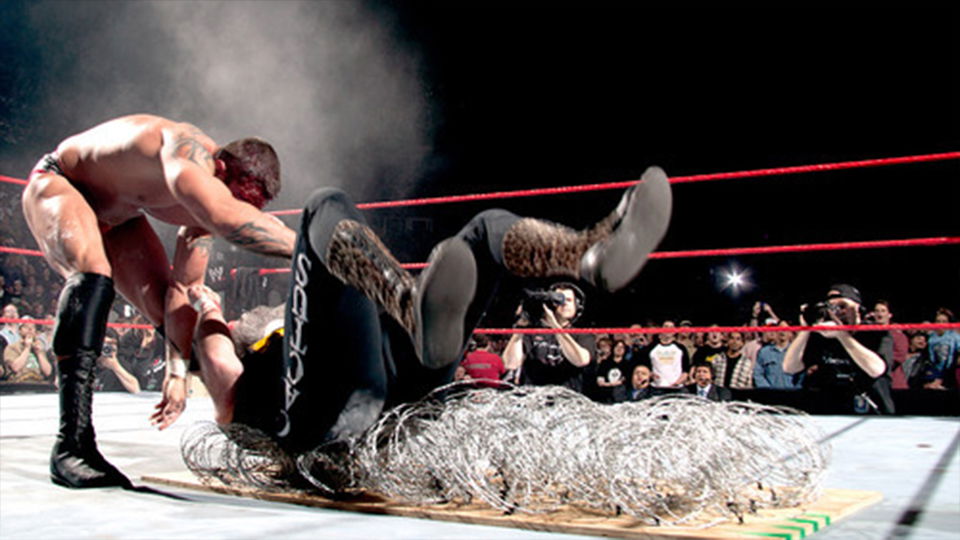 10. AJ Styles vs. Dean Ambrose – Backlash 2016
For many years Backlash was the first pay per view after WrestleMania. This allowed many of the year's biggest rivalries to continue onto this event, resulting in some great matches. Now, with Backlash getting closer we have chosen our ten best matches from the history of the event.
The first match on the list is the main event of the 2016 edition of the event. Dean Ambrose's reign as WWE Champion left a lot to be desired but he managed to have a great match on the night he lost it. Ambrose has always been an incredibly talented performer and AJ Styles is one of the best ever.
This match was pretty straightforward but it was executed extremely well. While the ref's back was turned Styles kicked Ambrose low and hit the Styles Clash to capture his first WWE Championship.
---
9. The Undertaker vs. Batista – Backlash 2007
The Undertaker and Batista had the best rivalry of 2017 and this match is one of the reasons why. At Backlash 2007 they competed in a Last Man Standing match for the World Heavyweight Championship. Their match at WrestleMania 23 was an intense sprint, packing tons of action into 15 minutes. This match had the opportunity to be a bit more stretched out.
A Last Man Standing match is going to be a bit slower due to all the counting involved but that was not a problem here. Undertaker and Batista maintained the intensity throughout before Batista Speared Undertaker off the stage. A lighting rig fell on them causing the match to end in a draw. The finish was a spectacle and it allowed them to continue their rivalry for months afterward.
---
8. Seth Rollins vs. The Miz – Backlash 2018
Backlash 2018 was a wretched show. Thankfully for those watching, at least they had Seth Rollins vs. The Miz to keep them entertained. This was the only good match on the show and in hindsight, it was one of the best performances of Rollins' career.
The Miz is no technician in the ring. Very rarely had he had a classic singles match but this was one of those times. It takes two to tango but Rollins needs to be given a good deal of the credit for just how good this match was. Rollins' run as Intercontinental Champion was really good for a while and had a chance to be even more important but this match will have to stand as the highlight.