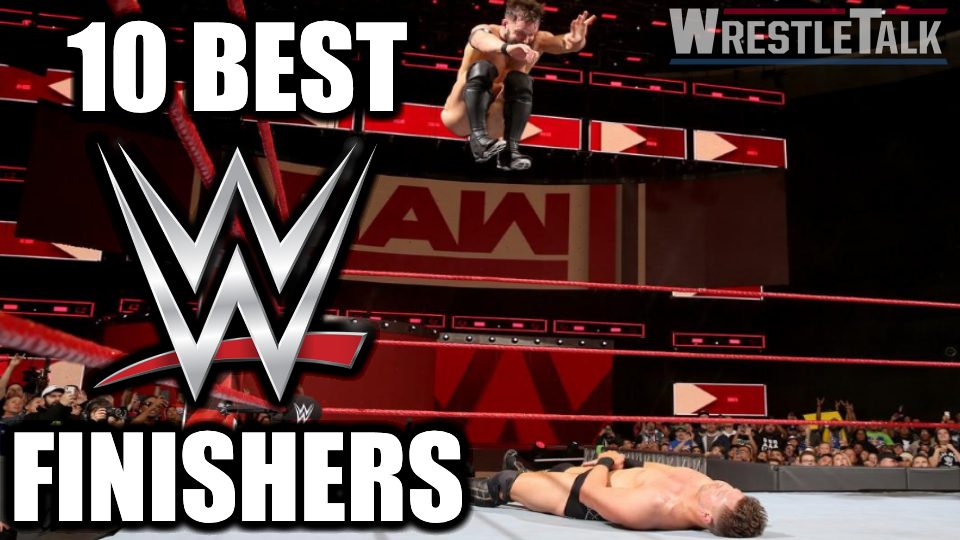 Following on from yesterday's '10 Worst Finishers In WWE', we thought it would be a good idea to lift some spirits and champion the best. After all, a superstar's finisher is supposed to be the match-ender. Considering this is "sports entertainment," it better look fantastic.
A great visual isn't all there is to it, however, as an overuse or reliant on the move categorically devalues it. It also matters who the superstar actually is. Even the simplest of moves can get over if the talent makes it look legitimate or has a great expression.
Many of today's veterans have seemingly forgotten this. Sure, the F5 and the RKO both look cool and often pop the crowd but they're nowhere near the moves they were in the years gone by.
Now, this list is completely subjective so if you disagree, feel free to tell me why I'm wrong in the comments. I'm also limiting this collection to main roster singles stars. That means no tag teams and no NXT. Don't worry though, we'll get to those two soon.
With all that out of the way, let's take a look at what I believe are the '10 Best WWE Finishers'.
10. Armbar – Ronda Rousey
An Armbar? Yes, an Armbar because this is the perfect example of what I was talking about in the intro. The move is so simple. Elegant. What makes it so devastating is who applies it. Ronda Rousey's 'Baddest Woman on the Planet' gimmick isn't a gimmick. She is for real and makes this look horrific.
Her expression when she is about to lock-in the move is cold and calculating as she stares into her opponent's eyes. They know the match is over, they might as well just give up now. Before they get a chance, however, she drops back and waits for the tap. Not motionless, but steadily turning and increasing the pressure. Brilliant.
9. Chaos Theory German Suplex – Chad Gable
https://www.youtube.com/watch?v=YjP8oWHCiFg
Okay so this one has made the list for several reasons and, admittedly, none are that deep but bear with me. Chad Gable has been treated terribly on the main roster and has essentially been used as enhancement talent. He is an Olympian. Treat him as such.
As one of the most gifted talents on the roster, it's no surprise that he makes everything look good. Now, his Moonsault is a thing of beauty just like his Da-I mean, General Manager Kurt Angle. His innovative Chaos Theory German Suplex, however, is just amazing. It looks cool, powerful and, if Aiden English is receiving it, deadly. It also showcases Gable's amateur background and legitimate pound-for-pound strength.