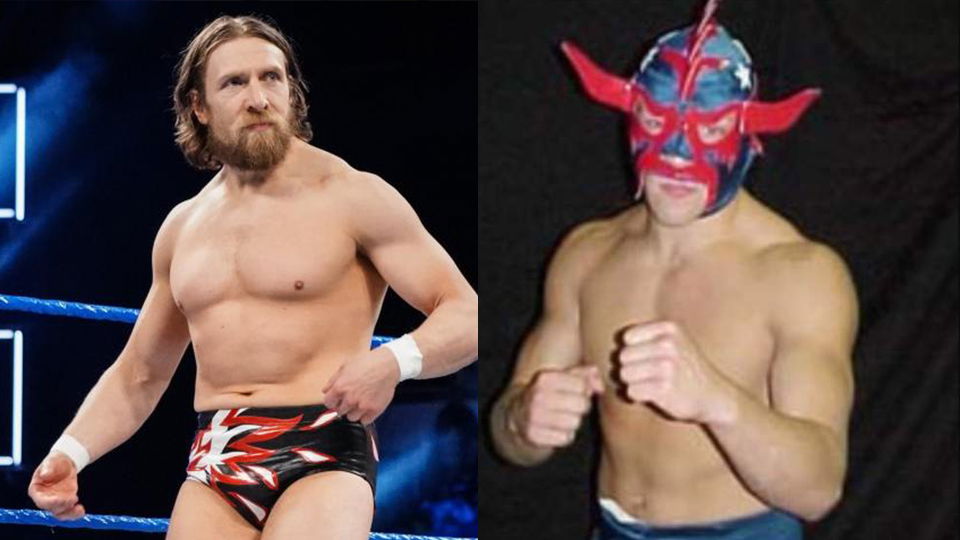 Wrestlers often go through a transformation or two during their career. For some, this includes wearing a mask (or hood as some call it). Sometimes this occurs early in a wrestler's career and other times they make their name as a masked performer before WWE makes them unmask.
Some of these you may already know but hopefully our list of ten big stars who used to wrestle under masks will be at least a bit educational.
---
10. Andrade – La Sombra
First up is one of WWE's most talented performers, Andrade. Debuting with WWE in 2016, many thought it odd that he did not show up sporting his mask. While competing in CMLL and New Japan Pro Wrestling, Andrade wrestled as La Sombra.
He was a heel and would unmask at times but in WWE he was debuted without it and with a new name. He has since worn his old mask for his entrances in big matches, such as at NXT Takeover: Philadelphia, but on the whole, he has spent his WWE career without it.
---
9. Ricochet – Prince Puma
Fans of Lucha Underground will know this one. Ricochet was making his name known in pro wrestling during the 2010s and one of the biggest breakthroughs he had was as Prince Puma in Lucha Underground. For many, he was the face of the promotion even though you couldn't see his face at all.
Also working as Ricochet on the independent scene and New Japan, the Prince Puma gimmick was limited to his time in Lucha Underground. However, one time Marty Scurll did try to expose Ricochet's identity as Prince Puma at a PWG show. I guess if you didn't know, now you know.
---
8. Drew Gulak – Soldier Ant
CHIKARA Pro Wrestling was a promotion built on exceedingly silly gimmicks. However, they were able to produce a number of world-class performers as well. One of them was WWE star Drew Gulak. During his time in CHIKARA, Gulak wrestled as Soldier Ant, one of the members of The Colony.
Many of the original Ants have been replaced over the years but few have even come close to the level of technical wizardry seen from Gulak. Gulak now wrestles for WWE where he recently shared a partnership with Daniel Bryan.