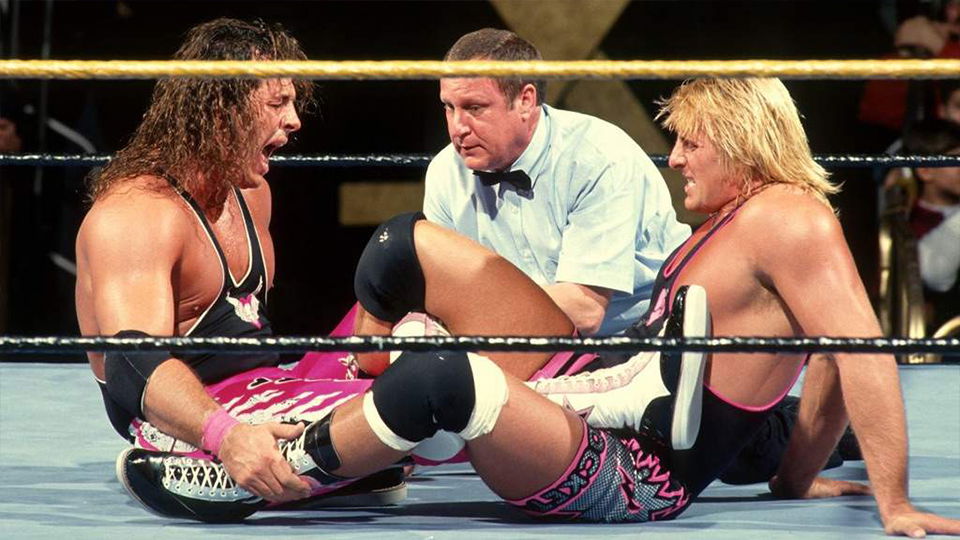 10. Bret Hart vs. Roddy Piper – WrestleMania VIII
Bret Hart's rise to the top of the WWF went through several stages in 1992. After losing the Intercontinental Championship to the Mountie earlier in the year, Hart had the chance to regain it against Roddy Piper at WrestleMania VIII.
This was one of the most important matches in Hart's career. During this time, if he had lost that probably would be the end of his push. While plans changed less often then than they do now, Hart has discussed how he worries about it. Thankfully, Hart regained the title in a pretty damn good match.
---
9. Bret Hart vs. British Bulldog – In Your House: Season's Beatings
Bret Hart has discussed being frustrated with this run as WWF Champion. He has mentioned he felt like he was a transitional champion who was holding the title just to drop it to Shawn Michaels at WrestleMania. It is disappointing that more importance wasn't placed on this title run because it produced matches like this.
While not as memorable as their SummerSlam match, Hart and the British Bulldog had one of the better matches of 1995 at In Your House: Season's Beatings. Hart always managed to get the most out of his brother-in-law and this was a perfect example of this. Bret may have been frustrated by his treatment at the time, but this is a match to be proud of.
---
8. Bret Hart vs. 1-2-3 Kid – Raw (July 1, 1994)
Matches of this quality do not happen often on Raw, especially in 1994. Bret Hart's match with the 1-2-3 Kid was as much a treat to watch when it happened as it is now. Right from the get-go, there are excellent touches that make this match that much better. Moments such as Bret's facial reaction when Kid takes him over and he realizes this is not going to be an easy match.
This was an example of the changing style of the WWF as smaller wrestlers continued to prove they were capable of putting on great performances. This was as much a star-making performance for the 1-2-3 Kid as it was confirmation that WWF had chosen the right man to carry the torch through the mid-90s. Please check this one out, it is truly a hidden gem.