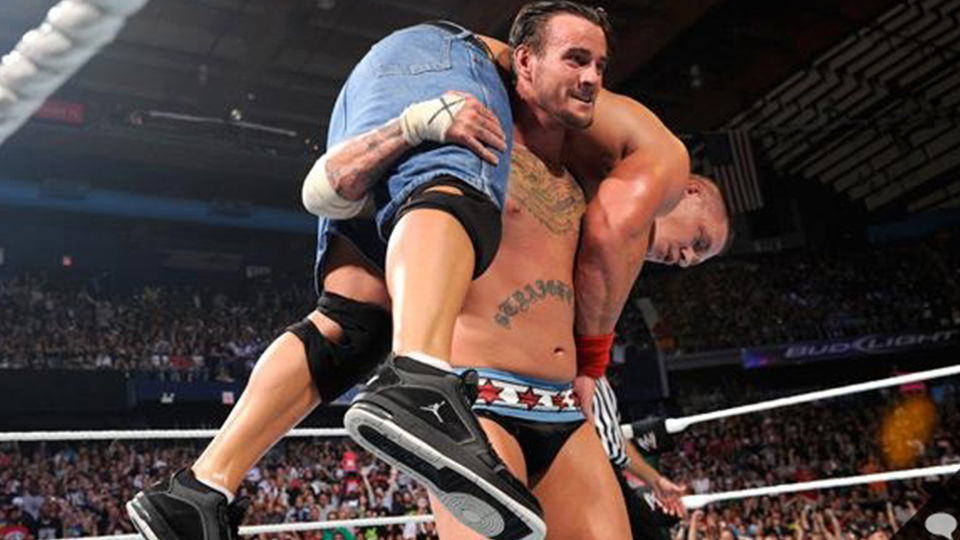 CM Punk is one of the most interesting figures in wrestling of the last decade. Now with him joining All Elite Wrestling, this list will surely need updating in the near future.
Until then, however, you whet your appetite by going back and watching ten of his best career matches.
From his troubled time in WWE and earlier to his days in Ring of Honor, great matches followed CM Punk around. This is not only a list of many of Punk's best matches, but also his most important.
These are ten CM Punk matches you need to watch.
---
10. Money in the Bank Ladder Match – WrestleMania XXV
When CM Punk won Money in the Bank in 2008 very little ended up coming of it. He had a lackluster reign as World Heavyweight Champion and fell back down the card afterward.
The next year it was a different story. Punk was not the favorite to win this match but at WrestleMania XXV he walked out Mr. Money in the Bank once again.
The match was also superior to the prior year's match. A more star-studded lineup resulted in a top-notch Money in the Bank match and a big moment in Punk's career.
His second run with the briefcase was far more successful than his first as he cashed in on Jeff Hardy two months later.
---
9. CM Punk vs. Daniel Bryan – Over The Limit 2012
CM Punk and Daniel Bryan were arguably WWE's two original "indie darlings".
They joined the company before the likes of Seth Rollins, Kevin Owens, and Cesaro, and so the first dream matches fans had were of these two together. At Over The Limit, they battled for the WWE Championship.
They put on a clinic in the ring that night and proved that their style works just as well in a major arena as it does in Ring of Honor.
Simply put, they were the two best in WWE during this time. How this match didn't main event the pay-per-view and John Cena vs. John Laurinaitis did I will never know.
---
8. CM Punk vs. Chris Jericho – Payback 2013
After CM Punk lost to the Undertaker at WrestleMania 29, he needed time to recollect himself.
After a very short time away, Punk returned at Payback to face Chris Jericho. It was a match we had seen before, but never quite this good.
Strangely, their match at Payback surpassed the matches from their WrestleMania feud the year before.
Everything about this match was just more dynamic than their previous encounters and it featured one of the last times Punk and Paul Heyman would appear as a team.