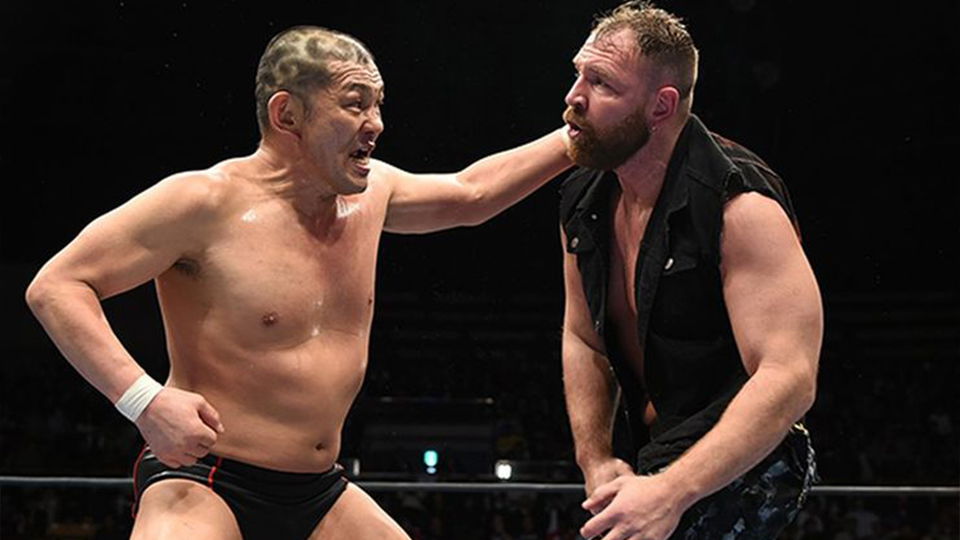 As this year draws to a close, many are already beginning to reflect on the best matches of 2020. 
This year has been especially tough. It's fun to forget about the pandemic and imagine yourself at ringside of some of the best bouts of this year.
It is only when reminiscing that you realise this year has had a lot more amazing matches than you'd initially think. For every Firefly FunHouse, there is a match that has gone under the radar, despite being absolutely incredible.
Here are 10 'Match of the Year' candidates, that for one reason or another, you might have forgotten about. 
---
10. Finn Bálor vs. Ilja Dragunov – NXT Worlds Collide 
January's Worlds Collide show was one of 2020's most underrated wrestling events. With the theme of NXT vs. NXT UK, this show was transformed from pre-WrestleMania fun, to an unmissable masterpiece.
Worlds Collide 2020 opened with this dream bout, which didn't fail to live up to expectations.
With Bálor recently returning to NXT, Finn was ready to prove that he belonged in the black and gold ring. Facing a former Universal Champion was a big opportunity for Ilja, who was ready to make a name for himself.
If you're a fan of European wrestling, you'll love this battle. A mixture of brutal strikes and impressive sequences, this bout wowed fans with a style not often seen stateside. 
Finn's visits to the UK are fun because he gets to wrestle athletes with similar skillsets to himself. An explosive instant classic, a rematch is certainly in order if Bálor ever defends the NXT Championship across the pond.
---
9. Io Shirai vs. Sasha Banks – NXT The Great American Bash (Night 1) 
Io and Sasha are some of the best wrestlers in the world, regardless of gender. Bouts like this prove why both women are icons of this industry. 
After feuding with Asuka on Raw, Sasha returned to The Gold Brand to battle the NXT Women's Champion. Being chauffeured to the ring, Banks let the NXT audience know that The Boss was back. 
Because both women entered the arena with a championship, neither wanted to let their division down. Sasha's fellow WWE Tag Team Champion Bayley watched from ringside, just in case Sasha needed 'help'.
Despite being a first-time encounter, Banks and Shirai looked as if they had battled each other for years. Both competitors knew their opponent's every move, resulting in an unpredictable technical masterpiece.
Sasha Banks reportedly loves to see previously held back women challenge male competitors for match of the night. A celebration of women's wrestling, this match was especially rewarding for long-time fans of The Gold Brand. 
---
8. Daniel Bryan vs. Drew Gulak – WWE Elimination Chamber 
Daniel Bryan vs. Drew Gulak will go down as the most unique pay-per-view match of 2020.
Before reaching WWE, Bryan was known for his elite grappling skills. Daniel has since built a world championship-winning move-set, utilising more 'WWE friendly' offense. 
Similar to The American Dragon, Drew Gulak made a name for himself by becoming a submission specialist outside of WWE. In March, Drew targeted Bryan for 'having holes in his game', resulting in this competitive encounter. 
This was not your typical main roster WWE bout. With both wrestlers testing their mat-based offense, you could probably count the number of strikes landed, on one hand.
Nowadays, many criticise WWE's in-ring product for being 'too flashy'. Bryan and Gulak proved with this encounter that you can captivate an audience, solely with chain wrestling.