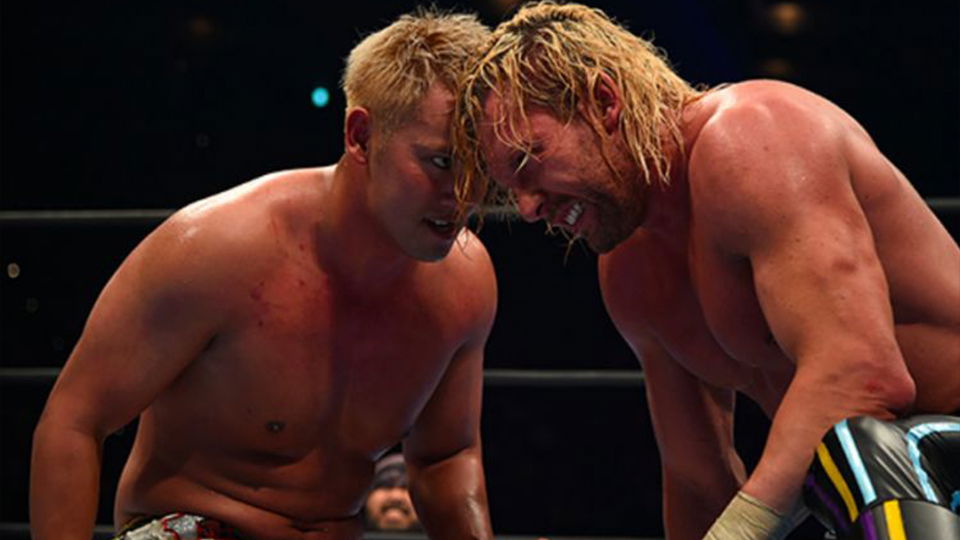 10. Kazuchika Okada vs. SANADA – G1 Climax 29 Day 13
Since returning to New Japan Pro Wrestling in 2012, no one has had more classic matches than Kazuchika Okada. The Rainmaker has risen to prominence with many claiming he is the best in-ring performer in history. With so many classic matches this could have been a list of 20 matches, but rather here are the ten Kazuchika Okada matches you need to watch.
First up is his G1 Climax match with SANADA in 2019. These two had four matches during 2019 but this was by far the best. SANADA had grown frustrated with his rivalry with Okada as he was unable to get a win. There were those who said if SANADA lost this match he should think about giving up for good. The story was impeccable and what resulted was this near 30-minute classic.
---
9. Kazuchika Okada vs. Hiroshi Tanahashi – Invasion Attack 2013
Okada's rivalry with Hiroshi Tanahashi will be a running theme on this list as the two have been intertwined for nearly a decade. After their year-long rivalry couldn't be truly settled at Wrestle Kingdom 7, the two met again at Invasion Attack. This was a pivotal moment in their rivalry as it signaled the moment that Okada's ability outmatched Tanahashi's experience.
Okada hadn't been able to beat Tanahashi earlier in 2013 but now he was more focused. This was their best match together at the time and an important moment for Okada's career. Okada proved that his with at the Rainmaker Shock was not a fluke but rather just the start of his journey.
---
8. Kazuchika Okada vs. Katsuyori Shibata – Sakura Genesis 2017
Taking place right in the middle of his legendary IWGP Heavyweight Championship reign, Kazuchika Okada faced Katsuyori Shibata at Sakura Genesis. Okada and Shibata had one of the most unique matches of Okada's reign.
Okada has never been one to use excessive strikes and rely on Strong Style. Certainly not to the lengths that people like Minoru Suzuki, Shinsuke Nakamura, and Tomohiro Ishii have. This is why when he faced Shibata he had to step up and prove how tough he was. This was a fight, plain and simple. In one of the most intense matches of his career, Okada had to beat Shibata at his own game. Finally, he was able to do it, adding another layer to his character.
Unfortunately, this ended up being the last match of Shibata's career as a headbutt resulted in a severe brain injury.