10. Kevin Owens vs. Stone Cold Steve Austin in a No Holds Barred Match – WWE WrestleMania 38 Night 1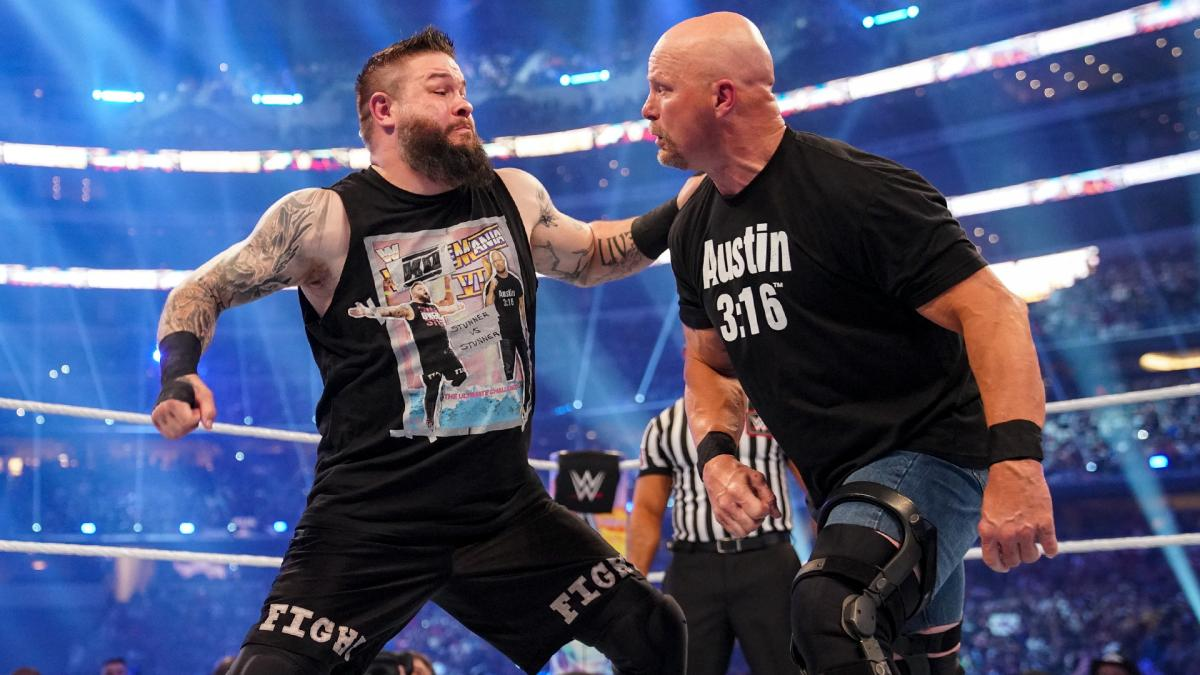 This had to be a dream come true for Kevin Owens.
At WrestleMania 38 Night 1, Owens invited WWE Hall of Famer Stone Cold Steve Austin onto the KO Show to sucker him into a challenge for a No Holds Barred Match.
After 19 years out of the ring, Austin returned to the squared circle and put on an absolute barnburner with the former Universal Champion.
Taking his first bump in nearly two decades on the concrete floor showed that Stone Cold was ready for the assignment.
Kevin Owens was extremely giving and made sure to make the legend look like he hadn't aged at all.
Owens and Austin put on a memorable main event in Stone Cold's home state that capped off WrestleMania 38 Night 1 in spectacular fashion.