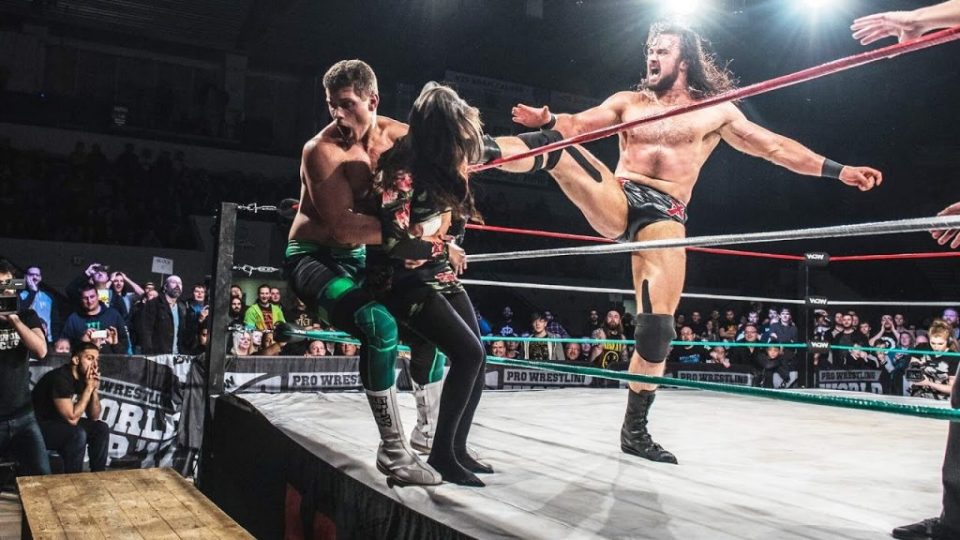 The best part about promotions releasing free matches is that the list is almost endless and ever-changing.
While a lot of us have extra time on our hands, it is easy to cure boredom by watching amazing matches without spending a penny. If you loved the matches on the first list, here are 10 more free bouts to watch today.
---
10. Brian Cage vs. Keith Lee – Beyond Wrestling Americanrana '16
This contest is the personification of 'move like a cruiserweight, hit like a heavyweight'. 
Cage and Lee are both over 6 feet tall, weighing 270 and 320 pounds respectively. That didn't prevent both men hitting monkey flips, suicide dives and flying headscissors. 
The two freaks of nature tore the house down, meshing lucha-libre with insane feats of strength. This one will have you questioning what is real, as Cage and Lee leave everything in the ring. 
Two of the most talented stars in the world, NXT and AEW were eager to sign Lee and Cage. Who wouldn't have been after this crazy encounter?   
---
9. PAC vs. Pentagon Jr. – TNT ExtremeWrestling
It seems fitting that today, the two most vicious men in AEW are working together. Last April, the two weren't so synergistic. 
Holding Dragon Gate's top prize, PAC distinguished himself from WWE's 'Neville' by brutalising anyone in his path. Pentagon Jr, used to doing the same, refused to become a footnote in the rise of the Black Arrow.
In a technical masterpiece disguised as a ruthless brawl, Penta and PAC destroyed each other for 20 minutes. If you have 'Cero Miedo' , this might be your kind of battle.
---
8. 30 man Royal Rumble Match – WWE Royal Rumble 2016
That's right, WWE has given away an entire Royal Rumble, and what a match it was. With the rare stipulation of the WWE Championship being on the line, 29 men hoped to dethrone Roman Reigns.
The 'Big Dog' started at number 1, fighting old and new rivals alike with the odds stacked against him. Phenomenal debuts, surprising returns and shocking eliminations make this 2016 match unforgettable. 
Having a huge effect on WrestleMania 32, it is interesting to watch this match in 2020, knowing the fates of all 30 competitors. To remind yourself of where your favourite WWE star was in 2016,The Rumble is a fun watch.