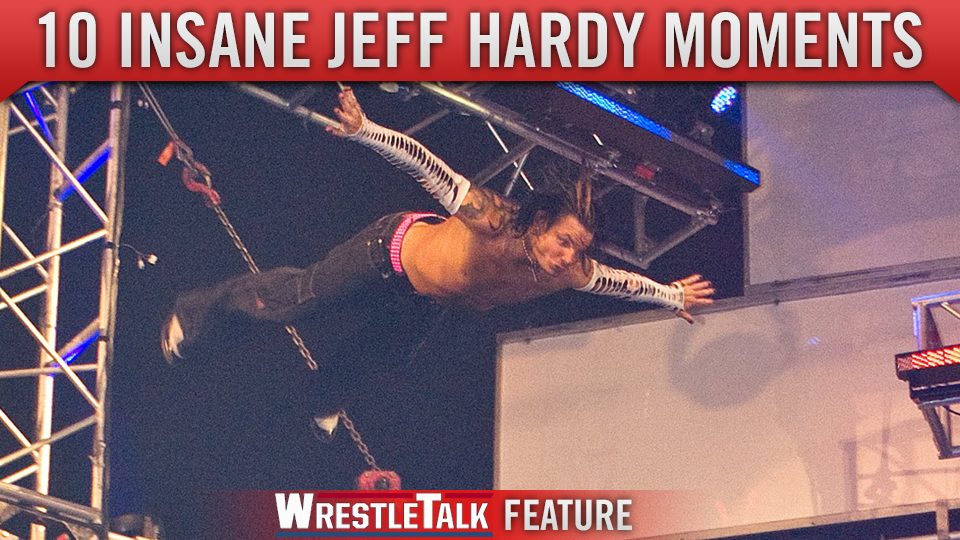 Jeff Hardy has been one of wrestling's greatest daredevils over his incredible career. Since his debut as an enhancement talent in 1994, Jeff Hardy has created some of the most iconic moments in WWE and Impact Wrestling history.
Jeff Hardy debuted against Razor Ramon in May of 1994 on Raw and would serve as an enhancement talent until he and his brother Matt signed their full-time contracts in 1998. They would win their first tag team championship when they defeated the APA on Raw in June of 1999. However, their careers really started to take off when they competed in the first tag team ladder match against Edge and Christian at No Mercy 1999.
After winning that ladder match the Hardy's became known for their risk taking antics in ladder matches and Jeff Hardy was the focal point. Every time there was a match involving anything that Jeff Hardy could jump off of, a highlight reel was guaranteed. Throughout his career, Hardy has created moments from his involvement in ladder matches, TLC matches, steel cage matches, and falls count anywhere matches.
And just last night at Hell in a Cell, Hardy fell from the Cell ceiling through a table. They don't call him the 'Daredevil' for nothing.
Here we will present our list for the top ten craziest moments from the career of Jeff Hardy. If you think of a moment that is not on this list you can let us know in the comments below or on Twitter here! Just a reminder that this list is just one man's opinion so there is always room for differing opinions.