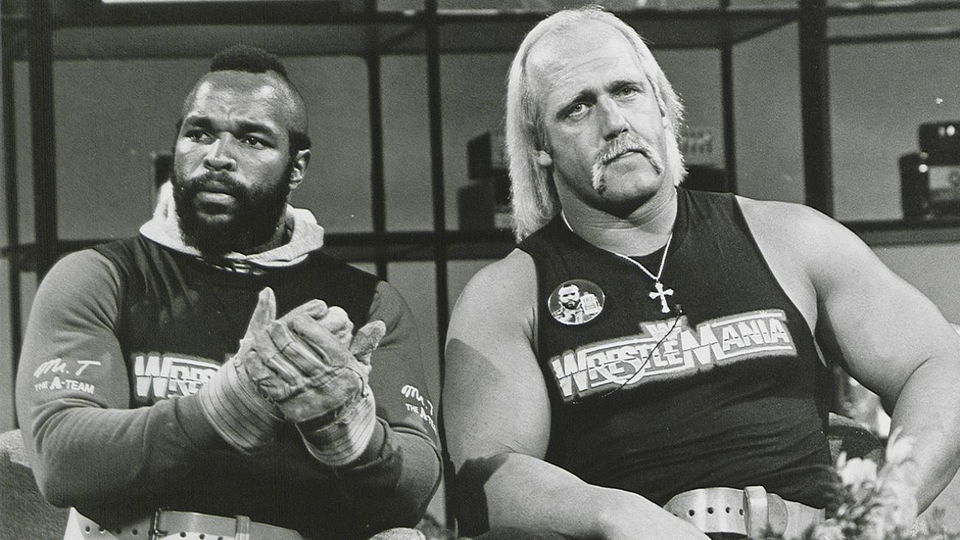 Let's face it, WrestleMania may have 'wrestling' in its name, but it isn't always about the matches. More often than not, WWE's biggest event of the year is more about mainstream media attention and getting as many eyes on the product as possible. To do this, each year WWE open their doors to celebrities from the world of sports, music, and Hollywood. By giving them a WrestleMania moment, fans are given something special to remember.
Or, that's the idea anyway.
There have been celebrity appearances in every yearly installment since the very first WrestleMania in 1985. Some of these moments have been good, and others not so much. Which of those moments were the biggest, you ask?
This list attempts to answer that question, limiting things to celebs who got involved in the ring or in a WrestleMania angle. For musical acts and guest timekeepers, we'll have to wait for another list. So, without further ado, let's go ahead and put the 'entertainment' in 'sports entertainment.'
These are the 10 Biggest Celebrity Moments at WrestleMania.
---
10. Pete Rose, WrestleMania XIV, XV, 2000
He may have been banned from baseball but he wasn't banned from sports entertainment. And lucky for us.
One of Jim Ross's most memorable calls did not even come to us during a match. Rather, it came when "Pete Rose just got tombstoned!" Fans look back on this celebrity moment fondly for its comedy, and for the fact that it became a recurring theme. It has aged well partly because Pete Rose played his part so well.
At WrestleMania XIV, in Boston, Pete Rose appeared as a special guest ring announcer. But things got interesting when the former MLB great took this opportunity to crap all over local heroes and the Boston Red Sox. In the ring at the time was Kane, and oddly enough, this prompted the 'Big Red Machine' to hoist Pete up and deliver the tombstone. Even he was fed up.
Pete returned several times, to WrestleMania and other shows in different parts of the country, and suffered the same fate at the hands of Kane. As Jim Ross and Jerry Lawler intoned, "There's always next year, Pete."
---
9. Refrigerator Perry, WrestleMania 2
At the time of his Mania appearance, 'The Fridge' had just won the Super Bowl with the fabled 1985 Chicago Bears. Considering that WrestleMania II was being held in Chicago that year (at least, that was one of the host cities—the others were New York and Los Angeles) it was a perfect celebrity fit.
He would share the ring in the main event with both wrestlers and fellow NFL players in a wild, 20-man battle royal. Perry lasted a long while in the match before he was eliminated by 'Big' John Studd near the conclusion. The battle royal was ultimately won by Andre the Giant. Although it was not the prettiest affair, Fridge put in a solid performance, and the Chicago crowd popped for just about everything he did.
---
8. Floyd Mayweather, WrestleMania XXIV
Floyd 'Money' Mayweather was one of the finest boxers and athletes of his era. While he has never presented himself as a likable babyface in any of his boxing or business ventures, WWE decided to make him the good guy in a match against Big Show at WrestleMania. In boxing, this might be called a 'special attraction.'
It made for an odd dynamic, but both Floyd and Big Show did what they could to make it interesting. Big Show has stated that in the build-up to their match he asked Mayweather to intentionally (and safely) break his nose, and Floyd obliged.
Mayweather won this WrestleMania encounter, in a match that had no disqualifications. While not remembered as a very good in-ring treat, this remains a big moment because Floyd was still at the peak of his skills, and he attracted a lot of media attention as one of the biggest stars in sports.