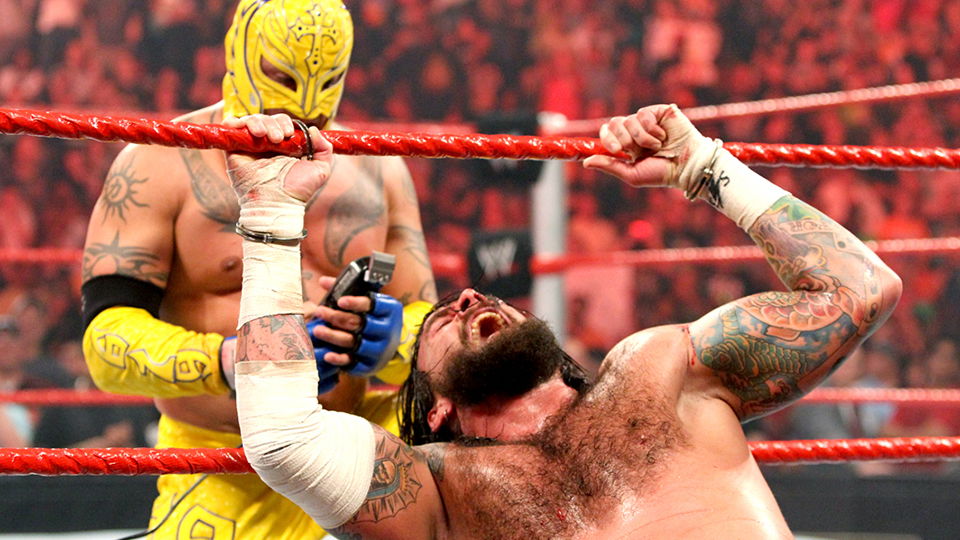 There is often too much going on in WWE to keep track of everything. As a result, there have been a number of quality rivalries over the years that have been overshadowed.
This is a list of rivalries that, while good, lacked the kind of recognition they should have received, either at the time they happened or in the years that have passed.
---
10. Rey Mysterio vs. Dolph Ziggler – 2009
I will tell you right now, Rey Mysterio is going to come up on this list a few times. He has consistently been one of the best in-ring performers for years and he has had some fantastic rivalries as a result. One particularly underrated and overshadowed rivalry was his feud with Dolph Ziggler in 2009.
Ziggler was still completely unproven at the time and was challenging for Mysterio's Intercontinental Championship. The two had a good little match at Night of Champions but followed it with a fantastic opening match at SummerSlam a month later. Competing for the Intercontinental title will mean you are not the focal point of the show, but there was so much happening in 2009 this rivalry has been lost in the shuffle.
---
9. Randy Orton vs. Shawn Michaels – 2007
Randy Orton was starting to come into his own as a main event player in 2007. He was crowned WWE Champion in October and his first rivalry was with Shawn Michaels. The Heartbreak Kid has been punted earlier in the year, putting him out for five months. When he returned, he challenged Orton for the title in a pair of technically solid matches.
They first competed at Cyber Sunday where Orton got himself disqualified to keep the title but their match at Survivor Series was the one that was particularly special. Michaels had his Superkick banned and so he had to try and find a way to win without it. In the end, he couldn't. Orton retained the title and moved on to his next challenger.
Neither of their matches were main events as the Batista vs. Undertaker rivalry was at the top of the card. While that isn't necessarily unfair, it does mean this rivalry has been forgotten as the years have passed.
---
8. The Usos vs. New Day – 2017
WWE has not been the home of tag team wrestling for many years. However, from time to time, a truly great tag team rivalry does sneak through. Such was the case for The Usos and the New Day in 2017. They had four pay per view matches in a row, with all of them being good and couple of them being great.
The two teams battled at Money in the Bank, Battleground, Summerslam, and Hell in a Cell. The problem was still not a lot of emphasis was being put on their rivalry. Hell, their SummerSlam match wasn't even put on the main card. Their pre-show match was one of the best matches on the show but it culminated at Hell in a Cell.
This was the only time the tag titles have been defended inside the Cell and it put a cap on a fantastic rivalry. If there hadn't been so much going on during the brand split era at the time, this feud could have been pushed as an all-time great.