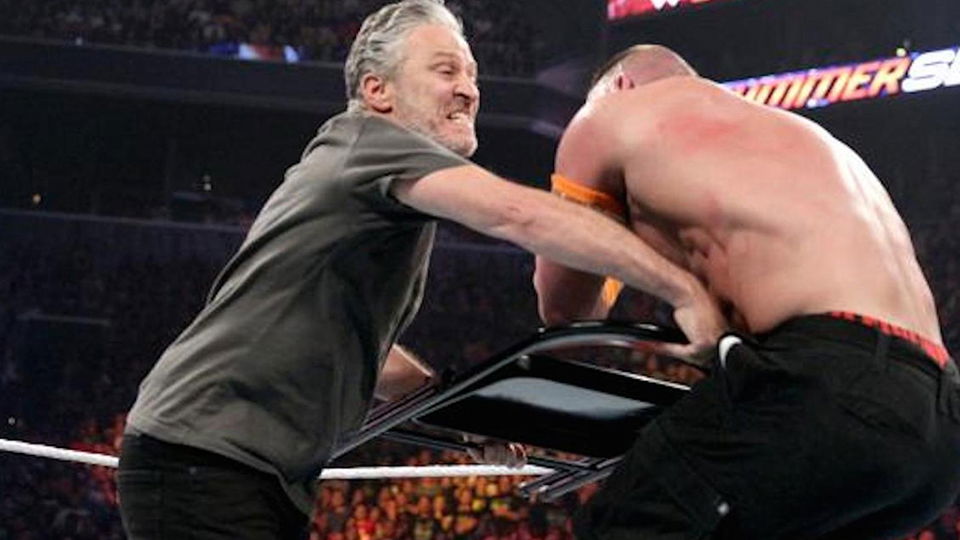 10. Tables, Ladders and Chairs – SummerSlam 2000
SummerSlam has been around for so many years it is no surprise that it has been the site of many shocking moments. WWE loves to turn the tables and shock their fans and here we will take a look at some examples.
First up is the entire first Tables, Ladders and Chairs match. We had seen glimpses of where the WWE tag team division was going but this was something else.
Tag team and triangle ladder matches highlighted the previous year but this was a step above. This was a 15-minute car wreck from start to finish.
Unsurprisingly, the Hardys put themselves through hell. Tables shattered as a result of their bodies being thrown left and right. The match itself was fantastic but the stunts on display blew away all expectations.
---
9. Kevin Nash Costs CM Punk the WWE Championship – SummerSlam 2012
The Summer of Punk was a big deal in 2011. CM Punk had become WWE's next potential breakout star as a result of his "pipe-bomb" promo.
Naturally, he found himself in the main event of SummerSlam. After defeating John Cena in controversial fashion, it looked like Punk's night was over. Then the shocking part happened.
Punk was attacked by Kevin Nash of all people. Nash had not been a regular competitor in WWE in eight years and was a baffling choice for this angle.
The attack allowed Alberto Del Rio to cash-in his Money in the Bank contract and take the WWE Championship from Punk.
This killed Punk's momentum and where did it lead? To a feud between Nash and Triple H of course.
---
8. Jon Stewart Costs John Cena the WWE Championship – SummerSlam 2015
Similar to the last entry on this list, SummerSlam 2015 saw an unlikely perpetrator factor into the WWE Championship Match.
John Cena was taking on Seth Rollins in a double title match and things appeared to be going Cena's way. That is until the referee went down. Recently retired Jon Stewart of The Daily Show ran to the ring with a chair.
At first it appeared he was going to hit Rollins with the chair but he turned and hit Cena. Rollins quickly hit a Pedigree to retain his title and win Cena's United States Championship and Stewart had his moment in the sun.
Cena got his retribution the next night but Stewart remains one of the most bizarre choices to interfere in a WWE title match.