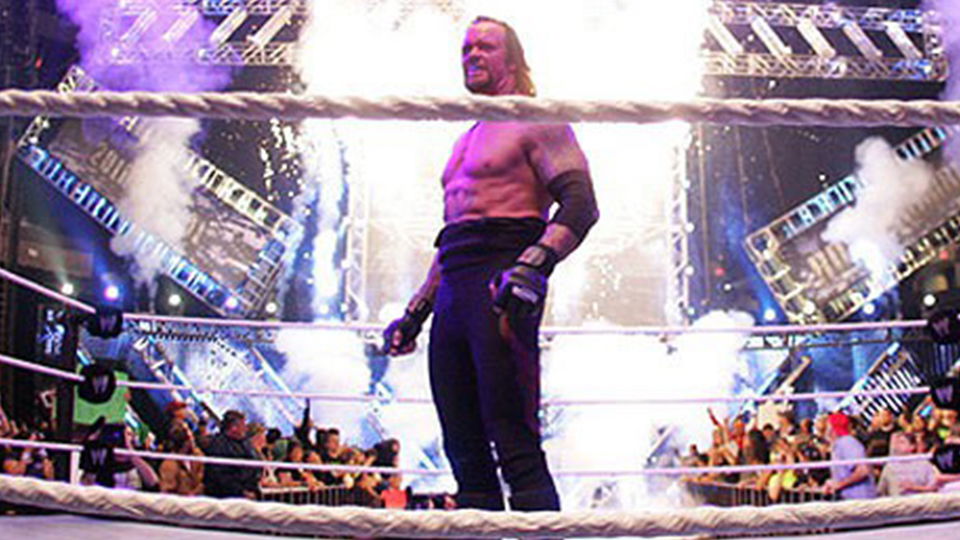 10. A Chilling Debut
We may have seen the last of The Undertaker in WWE. His WWE Network docuseries 'The Last Ride' seemingly capped off his 30-year career. If this is the end, here are ten must-see moments from the career of 'The Phenom'.
Where better to start than at the beginning? At Survivor Series in 1990, the world was introduced to The Undertaker. Ted DiBiase had this monstrous character on his team and the undead man was a force to be reckoned with. His entrance was chilling and his stature was imposing. Imagine how different things would be if he ended up being the Eggman as originally planned.
---
9. "Good God Almighty!"
One of the most horrifying moments in pro wrestling history, at King of the Ring 1998, The Undertaker threw Mankind from the top of the Hell in a Cell. The visual of Mick Foley flying through the air and crashing through the announce table below coupled with Jim Ross' call of "Good God almighty! Good God almighty! That killed him!" is one of the most iconic moments in wrestling history.
The rest of the match is equally as terrifying as Foley climbed back to the top of the cage only to be chokeslammed through the top. This has been and will be reshown until the end of WWE.
---
8. Overcoming an Opportunist
Until 2008, The Undertaker had only main evented one WrestleMania. That being WrestleMania 13 against Sid. While it is an accomplishment to main event the biggest show of the year, that Sid match is a stinker. That is why when he got the chance to main event WrestleMania XXIV with Edge, it meant that much more.
Edge had been tormenting 'The Deadman' for the prior year. The buildup to this climactic match was long and well-built and the match stole the show. In the main event of the biggest show of the year, Undertaker defeated his hated rival, stole the show, and reclaimed the World Heavyweight Championship.