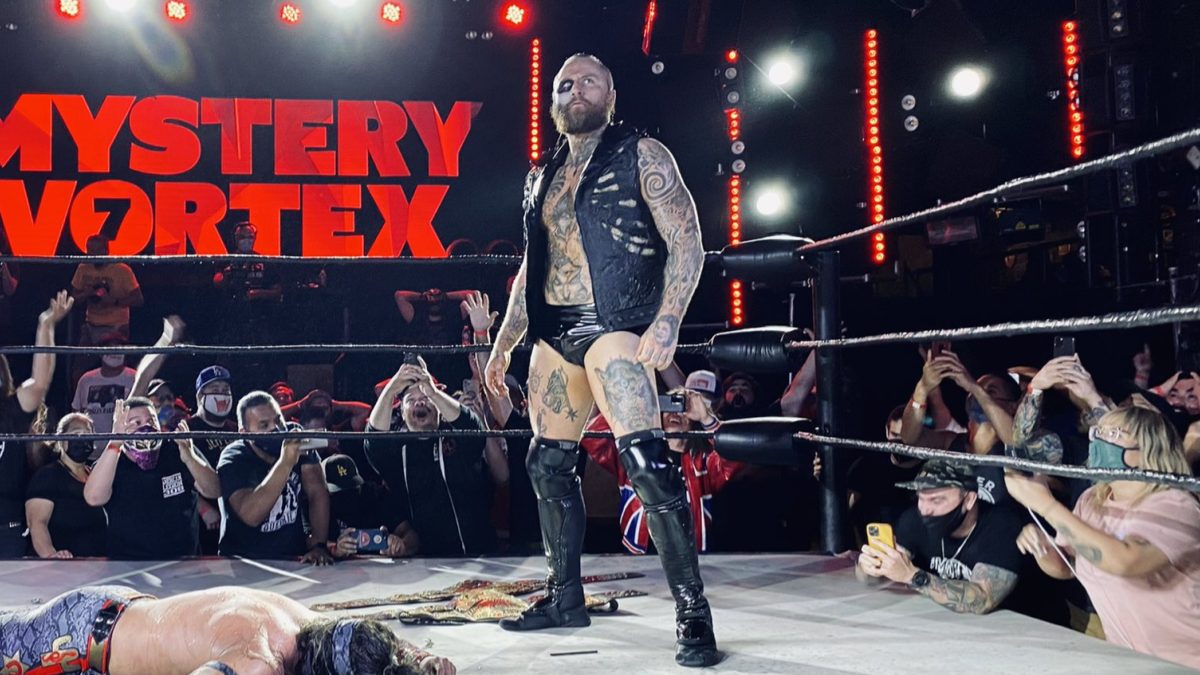 Hello there. Don't you look nice, have you done something with your hair, and speaking of which it's been a major week for dyed blonde gentlemen.
Not only did Ric Flair received his WWE release but Cody Rhodes was on the receiving end of a one-sided beatdown from Malakai Black and teased an in-ring retirement.
But we're not here to talk about those, it's Sunday, which means it's time for a roundup of all the news stories from the week that didn't quite make it onto the daily WrestleTalk news, hosted by me the posh guy who likes wrestling, your bestest pal in peroxide.
I'm Adam from WrestleTalk and here are 10 Wrestling News Stories You Might Have Missed This Week.
---
10. Yet Another WWE Release
The last few months in WWE have been depressing, haven't they? It seems like every other week some more budget cuts come to light, whether it's onscreen talent or employees from the corporate side.
One of the more recent releases that had everybody up in arms was Bray Wyatt, but according to PWInsider, Bray Wyatt's wife Jojo Offerman, who had worked as a ring announcer on the main roster from 2015 to 2018 before taking time away to give birth, was also released from the company "6-8 months" ago.
She and Bray also had a second child in the years since her absence. This brings WWE's total of released talent this year to: far too many. I don't want to count them. And speaking of Bray…
---
9. Bray Wyatt Was Cleared Before Release
The mystery surrounding Wyatt this year alone has been off the charts, with him largely missing in action for over six months.
In December 2020, he was burned alive by Randy Orton before returning at Fastlane looking like a burnt pizza, wrestled one match at WrestleMania 37, lost to Orton, cut a Firefly Funhouse promo on Raw, and … [checks notes] that's all folks.
Speculation regarding his absence was at an all-time high, with some reports stating that it was due to creative issues, while others claimed it was due to medical issues.
Well, it seems there may have been some credence to the latter, as, following his release, a report from Justin Barrasso from Sports Illustrated said that Wyatt was cleared for a return to WWE from an 'undisclosed physical ailment' on July 29. He was released two days later.
---
8. Word Life. This Is Basic Ideanomics.
The next big thumb, Shane McMahon will be remembered in WWE for many things.
Being an absolute madlad and diving off very tall things, having his testicles electrocuted by Kane, and that silly little dance he does that makes it look like his feet are on fire and he's trying to put them out by shuffling. Somewhat less memorable are his business ventures outside WWE.
So it made perfect sense when it came out this week that Shane O' has been appointed Executive Chairman of Ideanomics, a company he founded in 2004, before stepping down as CEO in 2013.
Ideanomics sound like something WWE would call their creative department? Or something they'd sell their investors on a quarterly call – like they're investing heavily in the Ideanomics of WWE.
Anyway good luck, Shane, sure it'll be great.