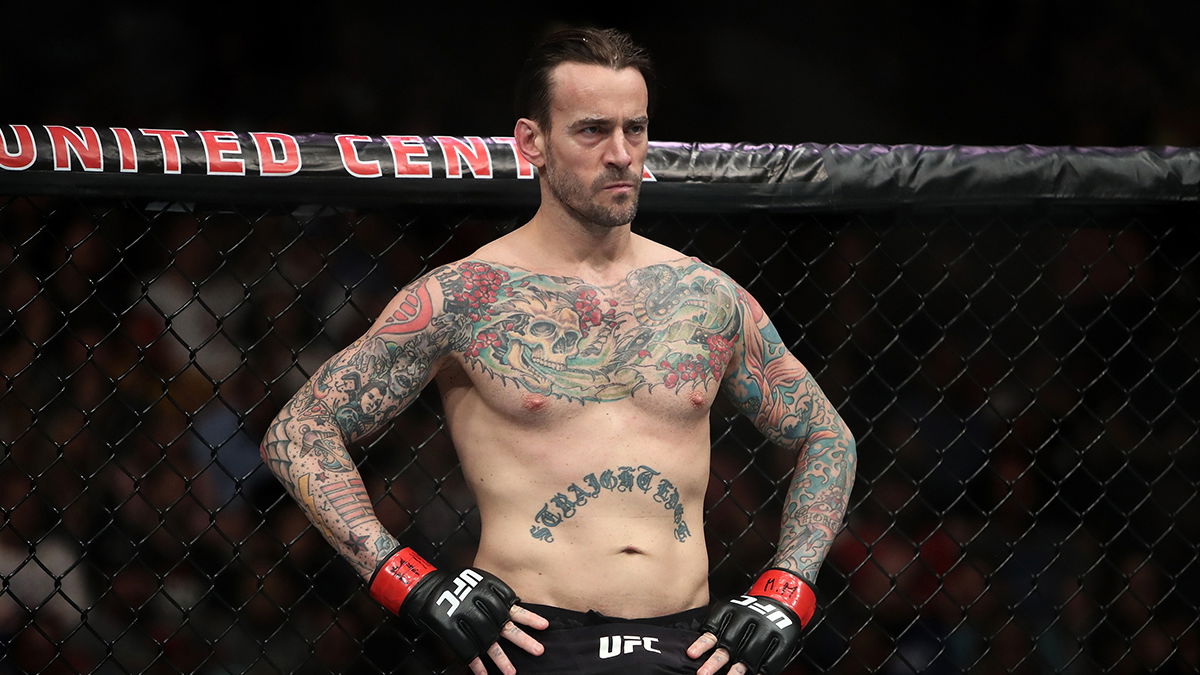 Hello everyone, come in, take a seat, now I'm pretty sure all of you know the drill by know, but for those who like to skip class, I'm your supply teacher Mr. Blampied, and while your normal teachers Oli, Laurie and Pete are absent today, I'm going to be taking over to run through some of the smaller, weirder and sillier stories that didn't quite make in into the main news this week.
Now I know some of you like to mess with substitute teachers but listen up you little freaks! The fun stops here. You're going to shut your stinking traps and behave damn it! This is one substitute teacher you're not gonna SCREW WITH!
I'm Marge Simpson and these are the 10 new stories from the week you might have missed.
---
10. CM Punk Retired From MMA
Today is the day we see CM Punk return to wrestling after seven years, and lots of people are excited about it.
However, this isn't the first sporting competition Punk has been involved in since he left WWE in 2014, as he briefly competed in MMA. With mixed results. And by mixed I mean oh no.
MMAWrestling.com is now reporting that Punk has officially informed UFC that he has retired from MMA, so he could be taken out of their anti-doping programme.
But hey he'll retire with an official record of 0-1 which isn't as bad as 0-2, mathematically anyway, as one of his losses was turned into a no-contest after his opponent Mike Jackson tested positive for marijuana. A benefit of Punk being straightedge I suppose. And sticking with The Lad.
---
9. CM Punk Thinks He Would Have Died In WWE
In the lead up to Punk's debut on AEW Rampage a couple weeks ago, WWE began posting various videos on their YouTube channel and their socials of CM Punk matches, which led to many people speculating…wait what if Punk's actually going back to WWE and not going to AEW at all and this is all one elaborate ruse?
Punk revealed on the Angi Taylor Show that returning to WWE 'was never on the table'. Y'know, after being fired on his wedding day and after his love of wrestling was eroded away from years of Vince and his family pissing on it.
Punk went one further on Busted Open Radio, where he said that if he had stayed in WWE, he thinks he would have died.
He would have just kept going until he couldn't go anymore, and he said he reached a bottom line, and had to get out of there otherwise he wouldn't be here today. GTS stands for Get To Safety.
---
8. Nobody Knows What's Going To Happen To NXT
One of the big news stories circulating is the upcoming and really, really, really unanticipated rebranding of NXT with it's Art Attack new logo and the news that a certain former ECW Champion was going to be running the thing.
But aside from the fresh coat of paint, nobody really knows what's going to happen with NXT, as there have been conflicting reports about its taping schedule, who will actually be running it or not, and what sort of talent they're looking for on the show.
And according to Fightful Select, that's entirely by design, as WWE are being 'tight-lipped' about what's going to happen with the former black and gold brand, with even top stars on NXT being kept in the dark about what the future holds for them and the show. That's not at all terrifying now is it?