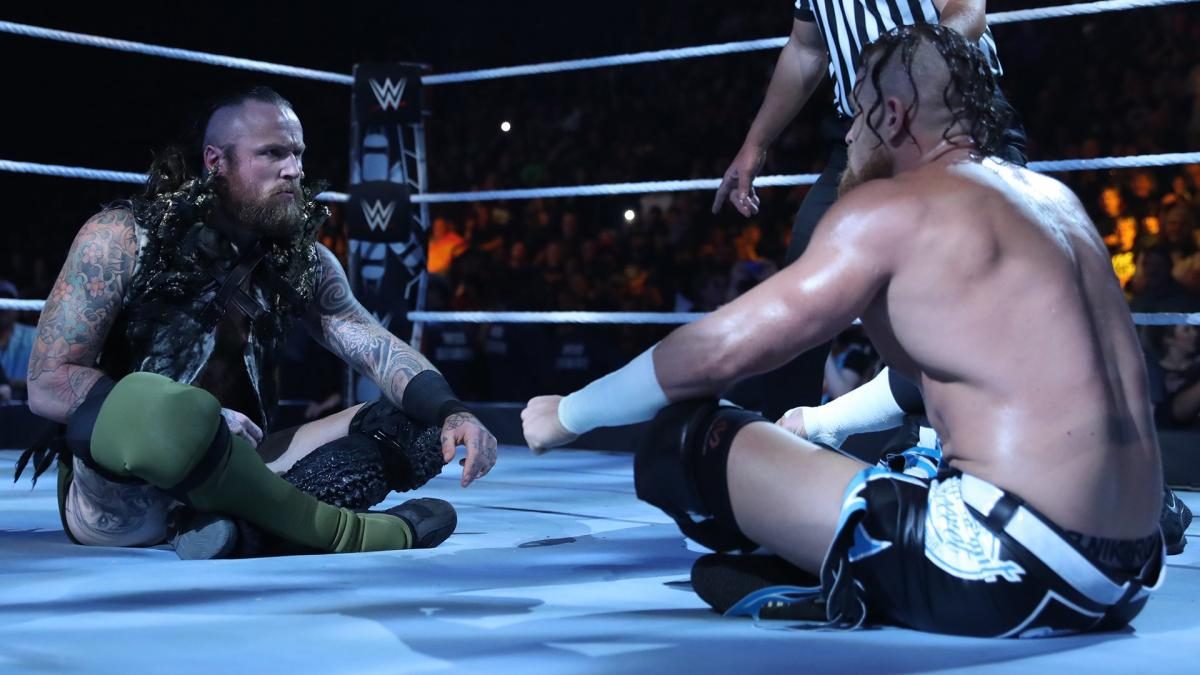 Get in losers we're learning some obscure facts from this week in wrestling. You know the drill.
Every day on Wrestletalk we release a news video covering the biggest stories from the industry, but on Sunday I run down all the tiny fun little tales and facts that didn't quite make the cut, not time to lose, on we go.
I'm Adam from WrestleTalk and here are this week's 10 wrestling news stories you might have missed.
---
10. Pat McAfee Assumes He'll Wrestle For WWE Again
The best commentator in WWE right now – don't @ me – and King Nakamura ultrastan Pat McAfee made his in-ring debut last year in August 2020 at NXT TakeOver 30, where he wrestled Adam Cole, and somehow, the match was great.
Well actually it's not a mystery, it's Adam Cole Baby.
But credit where it's due, Pat performed much better than anyone expected him to, and he would step into the ring one more time at TakeOver: War Games. Again, a good match.
McAfee hasn't wrestled since, instead joining the commentary table on SmackDown and becoming the best thing on that show. Look at him shoving his dick in Michael Cole's face. What fun.
But this might not be the end for McAfee's in-ring career, as he revealed recently on the Ariel Helwani Show that he'll "probably" get back in there, because he can't finish with an 0-2 record. 
---
9. WWE Files Trademarks For Raw Rebound and SmackDown Breakdown
WWE sure has a lot of shows doesn't it? And not just the actual wrestling shows of Raw, SmackDown, NXT 4.6, NXT UK, 205 Live and Main Event – which is already a lot – but all the extra content like Raw Talk, Talking Smack, Pete Rosenberg's Party House, The Broken Skull Sessions, Shucky Ducky Quack Quack, The Bump, Sam Roberts Favourite Yoghurts, I'm only making some of those up.
And yet WWE have somehow filed trademarks for two potential new shows: Raw Rebound and SmackDown Breakdown.
It is worth noting that WWE have used Raw Rebound before as a name for a brief segment recapping that week's Raw, you know, when SmackDown just used to be the Raw recap show, so maybe they'll do that again.
Because WWE needs more recaps.
---
8. Bronson Reed On Nixed NA Title Plans
Alongside names like Bray Wyatt and Braun Strowman, one of the most shocking names to be released from WWE this year was Bronson Reed, mainly because he'd literally been North American Champion a mere 8 DAYS EARLIER and was having dark matches on the main roster ahead of an imminent call-up. AND he looks like this! 
But plans changed very quickly with that North American title reign, as according to Reed himself, now going by his old indie name of Jonah Rock, when speaking to Sportskeeda, he mentioned that he had been told by Triple H himself the plans they had in place for him, where he would be a strong champion, defending the belt all the way to the end of 2021, where he'd have eventually face off with the NXT Champion.