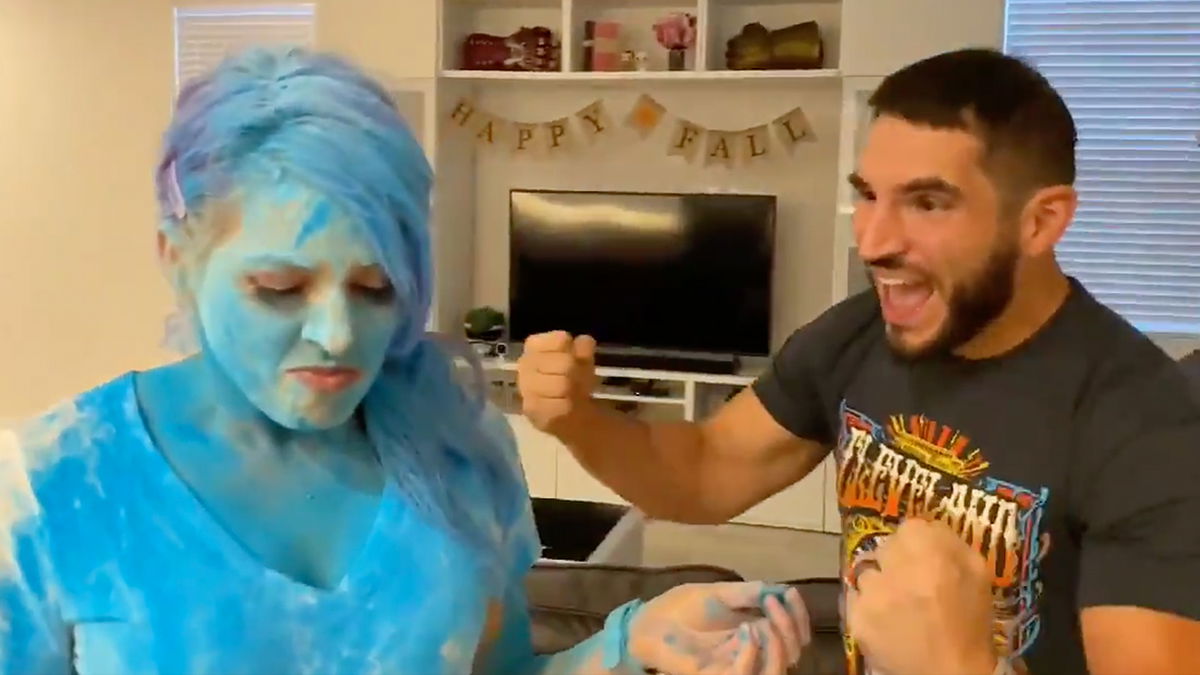 Another week has gone by in this silly world of professional wrestling which means we've had to wade through a week's worth of Oli, Laurie and even our precious pocket prince Pete Quinnell covering the "biggest" and "most interesting" stories of the last seven days.
But what about the other stories, guys? What if The Undertaker is holding a charity bake sale? He isn't, but what if he was, would those guys bring you that story.
No, they'd be too fixated on oh Bryan Danielson's fighting Kenny Omega next. Yawn.
But that's why this weekly show exists, to bring you the quaint, the less attention-grabbing but no less perfectly formed news stories that added a bit of life and color to this week in wrestling.
I'm Adam from WrestleTalk and here are this week's 10 Wrestling Stories that you might have missed.
---
10. WWE's Offer to Daniel Bryan
Before there was even speculation of Daniel Bryanson joining AEW, most fans simply expected him to stay put and sign his soul over to Vince McMahon for the rest of his career.
"SAY YES, DANIEL", "but I really want to wrestle-", "SAY YES, DANIEL!"
WWE actually put in a lot of effort to make him stay, and even promised to let him wrestle for a promotion Vince had never even heard of called New Japan Pro Wrestling.
According to the Wrestling Observer, WWE was willing to let Bryan wrestle at the G1 Climax, something WWE allegedly hoped would convince Bryan to stay.
Unfortunately for WWE and for fans of seeing him wrestle Happy Corbin 14 times a month on SmackDown, Bryan said you can shove your G1 up your Thunderdome, and off he headed to AEW, where they'll probably also let him wrestle in the G1 Climax anyway hooray.
---
9. Jake Atlas Retires From Wrestling
On a slightly sadder note, former NXT star Jake Atlas has revealed that he has decided to step away from the ring, announcing his retirement this past week at the far-too-young age of 26.
Taking to Twitter, Atlas explained his decision to his fans.
"I'm not concussed or 'banged up.' I simply just can't keep going anymore. Take your mental health seriously, both for yourselves & for each other, because we only have one life to live. Thank you to anyone who did support me for 5 years. I didn't do much, but what I did was fun.

I'm stepping away from wrestling completely right now so please don't ask me to do interviews/appearances. I'd like my privacy to be respected. At 26 years old, I've got my entire life ahead of me & I'm choosing to explore completely different industries to find my passion again.

Unfortunately, it was unhealthy for me the entire time. I just learned how to hide it really well. I hope that friends & fans I've made alike continue to support me no matter what."
We wish Jake all the best in the future, and while he'll be missed, kudos for having the bravery to step away from a career for which he was ludicrously talented, because it was making him unhappy and unhealthy.
---
8. MVP Broken in Half
On Monday's episode of Raw, Bobby Lashley would lose his WWE Championship to Big E, who cashed in his Money in the Bank contract, and there was much rejoicing.
Just before BIGE cashed in, Lashley seemingly picked up a kayfabe leg injury, protecting Bobbles in the loss. However, turns out that at least one person picked up a legit owee during Raw's main event.
WWE has announced that MVP suffered from broken ribs when he was hit with an RKO by Randy Orton. WWE's announcement suggested MVP will be out "indefinitely", but it isn't known whether this injury is legitimate, or whether it's part of a storyline.
If it's the former, we wish MVP a speedy recovery, as he's one of the best managers going right now.