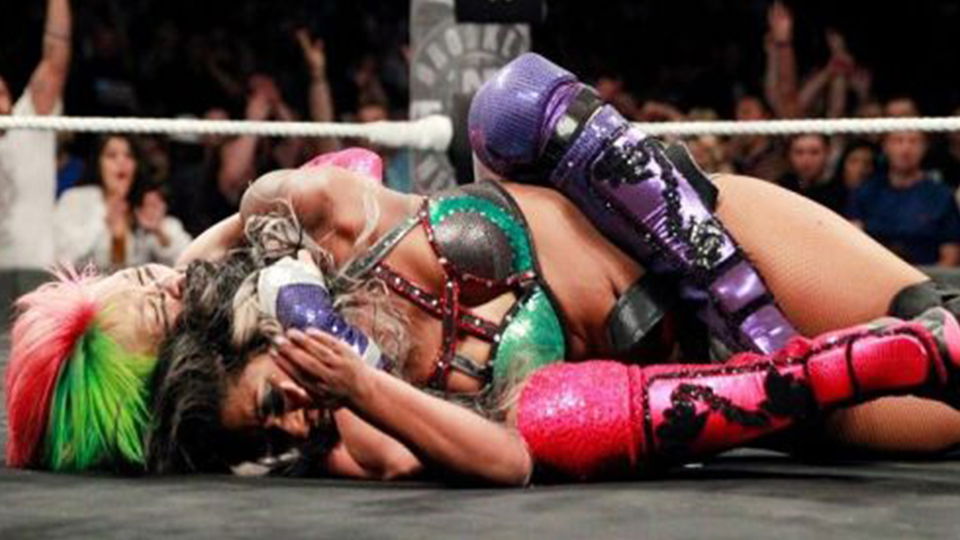 Despite wrestling thriving under current circumstances, we all miss the atmosphere a hot crowd brings to a match. Fans have always been important to The Gold Brand, with every match being enhanced by their genuine reactions.
With the world in a state of uncertainty, it's unclear when it will be possible to bring these crowds back. Here are 10 free to watch bouts to remind us why we all love NXT. 
---
10. Aleister Black vs. Adam Cole – NXT TakeOver: Philadelphia 
https://www.youtube.com/watch?v=K2KsMJYZt1I
Now a mainstay of Raw, reflecting on Black's NXT run feels nostalgic, despite it being fairly recent. His dominance was unmatched at the beginning of 2018, destroying anyone standing between him and the NXT Championship.
Whilst Black was dominant, he wasn't undisputed. When Cole prevented Aleister from qualifying to face the NXT Champion, everybody knew that Black's revenge would be ruthless. 
After Regal enforced Extreme Rules, this bout became one of the most highly anticipated of 2018's Royal Rumble Weekend. It certainly lived up to the hype, with both competitors throwing caution to the wind. This wince-inducing instant classic is must-see, although even I want to look away during that chair bump!
---
9. Pete Dunne vs. Danny Burch – United Kingdom Championship 
https://www.youtube.com/watch?v=FhCn5Gh1T6Q
Anybody that doesn't think Danny Burch is criminally underrated hasn't seen this NXT UK classic. 
More famous as a tandem with Oney Lorcan, the London-born brawler became a hot commodity in NXT UK's singles division. The Bruiserweight, also eager to put WWE's new UK show on the map, defended his title against all challengers. 
Dunne and Burch demonstrated what British wrestling is all about, with reversals and strikes that made even the quietest fans cheer. Burch wasn't intimidated by his underdog status, dishing out a beating to the UK Champion to the shock of many. 
This 20-minute war proved that Burch and Dunne indeed were two of the toughest wrestlers on The Gold Brand. A forgotten bout in the history of the UK Championship, this hidden gem will not disappoint.  
---
8. Shayna Baszler vs. Io Shirai – Steel Cage 
Similar to Aleister Black, Baszler's main roster success echoes her dominance during her NXT days. The first wrestler to win the NXT Women's Championship twice, it seemed like nobody could topple the former MMA fighter. 
Desperate to avenge her friends and win gold, Io Shirai challenged Shayna to a steel cage contest. 
Baszler's MMA grappling and Io's Japanese technical wrestling provided an interesting clash of styles. What was shared by both women, however, was a determination to leave the monstrous structure with the NXT Women's Championship.