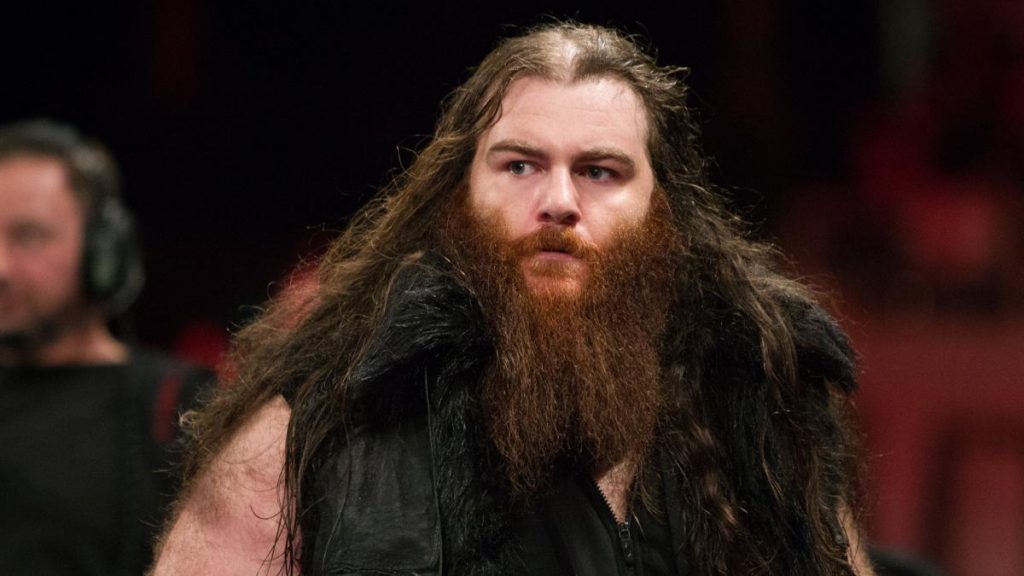 For the past couple of weeks, Killian Dain has been teasing his return to NXT. This was confirmed on this week's company.
This comes after his former group SAnitY disbanded, with Eric Young now working backstage, Nikki Cross in a friendship storyline with Alexa Bliss, and Alexander Wolfe joining NXT UK's rendition of Ringkampf dubbed "Imperium".
So what does that leave Killian Dain with? Here are some possible opponents for when the Beast of Belfast makes his return to NXT.
---
10. Keith Lee
Let's start with something simple. A battle of the big lads. A legitimate feud between the Limitless One and the Beast of Belfast could be the stuff of legends, especially considering that both of these men are incredibly athletic for their size.
The feud could turn into a game of one upmanship where Keith and Killian could try to outdo each other in athletic skill. Eventually having them team up to later go for the NXT Tag Titles and the most powerful and dominant tag team in NXT history, next to the Undisputed Era.
Mouth-Watering if you ask me.
---
9. WALTER
Judging by the promos, it looks like Killian Dain will be going to NXT US, but if Dain does happen to make the jump to NXT UK, he could immediately throw himself into the main title picture by joining Gallus alongside the Coffey Bros & Wolfgang.
This would also be great for a possible faction on faction war between Gallus & Imperium with the numbers being even across both sides.
Killian joining Gallus could make the group a legitimate threat to WALTER's UK title…and Imperium as a whole.
Yes please.
---
8. Velveteen Dream
The NXT North American Championship has become one of the hottest titles in the entire WWE, and we've got Velveteen Dream to thank for that.
The Dream is a master of storytelling with his matches, his bout with Aleister Black being a perfect example. A match between these two could be fantastic, especially since the two have a history going back to the NXT North American Championship Ladder Match.
Dream could keep the title, but still make Dain a credible threat to the point where a North American Championship reign could be in the cards later down the feud's line. If this doesn't work there's always…
---
7. Adam Cole (Bay-Bay)
Adam Cole has come a long way since first making an impact at NXT Takeover Brooklyn III.
Since then he started a nigh on unstoppable faction, became the first North American Champion, and now he's the current NXT Champion.
A future NXT title opportunity for "Big Damo" isn't out of the realm of possibility, especially considering these two were also in the NXT North American Title Ladder Match (a match that Cole won). That alone could tell an incredible story.
---
6. Pete Dunne
Dain vs. Dunne could be a similar "David vs. Goliath" story to that of WALTER vs. Dunne, but add the possibility of Dain joining Gallus and the dominance of British Strong Style, add the impending threat of an Imperium run-in and you've got yourself a nailbiter of a match!
This match alone can light the spark of a Gallus vs. BSS vs. Imperium Faction War if booked properly, possibly even leading to a War Games match at some point.
---
5. Trent Seven
A similar argument to Dunne vs. Dain, but with possibly harder hitting spots & chops. Trent Seven is known for his strong style along with his BSS stablemates Tyler Bate & Pete Dunne, and a match between these two could be a straight hard hitting affair to the point where even WALTER might cringe.
Again, this match could spark a faction war between BSS, Gallus, and Imperium if during the match Imperium decided to run-in and cause a ruckus leading to a possible NXT UK WarGames match. The possibilities are there for this hard hitting affair.
---
4. Lars Sullivan
At the moment the monster with a Vandal Savage vocabulary is on the injured list and there's not really anything that might happen for him when he gets cleared for main roster action.
That's a shame to be honest as Lars was booked as a credible threat back in NXT for both the NXT Title & the North American Title.
If Lars does come back the logical choice would be for him to get sent back to NXT to get all his momentum back, and what better way than with a Beast vs. Monster match at a Takeover. These two are scary, both on the mic & in the ring.
Seeing these two war it out in the ring would be a spectacle, especially if you take into consideration both of their respective performances in the NXT North American Championship Ladder Match.
---
3. KUSHIDA
A true David vs. Goliath story. Kushida V Dain could be an incredible back and forth match.
Kushida with his speed, quickness, and high flying prowess, and Dain with his power, strength and ability to possibly keep up with Kushida in the athleticism department.
This match could tear the house down at a NXT taping, or even at a Takeover!
---
2. Alexander Wolfe
Going back to Dain joining NXT UK & Gallus, a match between these two would be a storytelling masterpiece.
Two men who used to be stablemates in SAnitY now on different factions, fighting against each other for their respective faction.
It would be heartbreaking for fans of the former chaotic faction, but it would be incredible to watch as these two put their former friendship aside for the good of their respective factions.
---
1. Matt Riddle
This is the most logical choice, and this match would be sensational.
Matt Riddle is a technical legend alongside his former Catch Point partner and current Cruiserweight Champion Drew Gulak. Technical genius vs power & strength has been done to death sure, but these two could make a killer storytelling match out the ordeal.
Where Matt is trying to clench in various submission holds on Dain, but can't seem to do it…so he has to get creative, meanwhile Dain is continuing to power over him throughout the match. Either way it ends, both of these gentlemen could look like megastars and it'll be interesting to see the Beast of Belfast vs. the Original Bro.