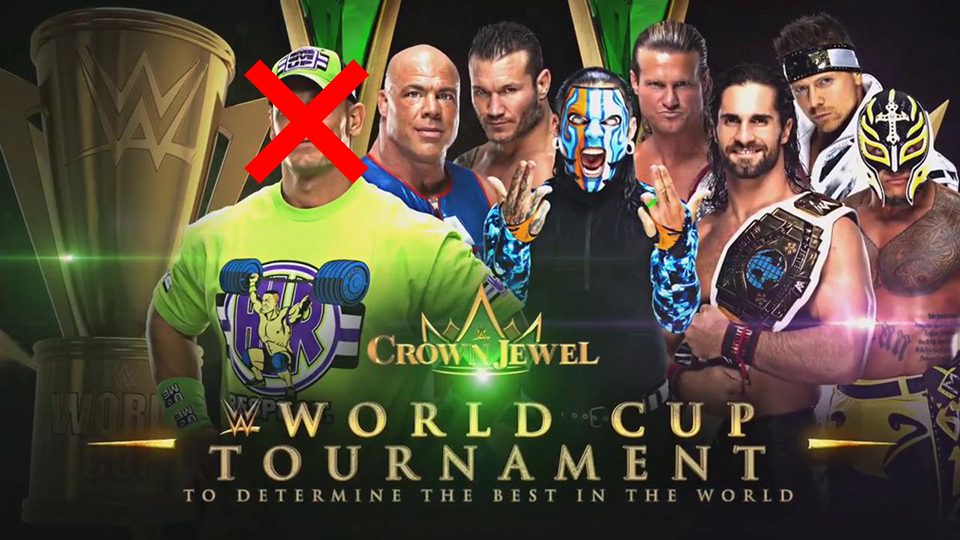 WWE Crown Jewel, set to take place on November 2, is very much caught up among the controversy surrounding Saudi Arabia at present.
Many fans and members of the industry are highly against the idea of WWE holding the pay-per-view at the King Saud University Stadium in the Saudi capital of Riyadh. Someone very uninterested in attending is none other than John Cena.
Reports arose about Cena refusing to work the show last week. Once WWE confirmed they were 100% going to Saudi Arabia, further reports noted that Cena was still "100% off the show."
Now, the issue with this is that John Cena is the main face on the posters for the WWE World Cup tournament (to determine the best in the world), that will take place at the event.
In his absence, another wrestler within the company will need to fill his spot, and current reports claim that a replacement is set to be decided on this coming Monday's episode of Raw.
How WWE plans to fit this into a storyline before the show next Friday is unknown, but why not speculate who will replace Cena in the competition? Here are my picks for the top 10 wrestlers who could replace John Cena in the WWE World Cup tournament.