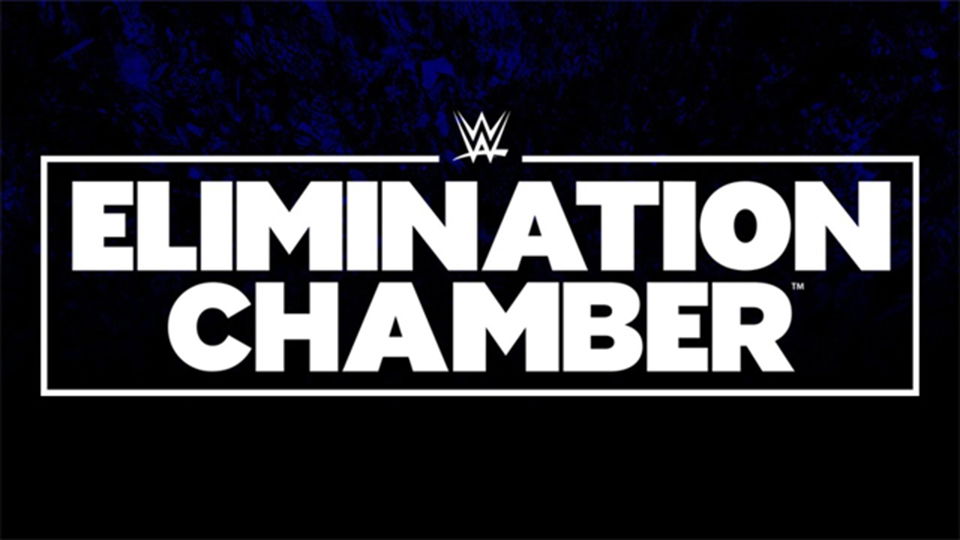 On the Road to WrestleMania this year, WWE head to Saudi Arabia on February 27th for Super ShowDown, where Goldberg and The Fiend to go head-to-head, plus other huge matches! After that, on March 8th, the demonic Elimination Chamber PPV returns!
Before any announcements are made official, we are going to predict ten matches that can take place on the show; based on how the storylines are progressing currently.
---
10. Elimination Chamber Match: Winner Faces Universal Champion At WrestleMania
The Royal Rumble winner gets to choose a Champion to duel on the Grandest Stage of Them All. Usually, the Elimination Chamber is a stepping stone for the #1 Contender to be made for the champion which is awaiting an opponent.
Drew McIntyre chose to brawl with WWE Champion, Brock Lesnar. Therefore, it is likely a Chamber match will have six stars fighting it out for a chance to challenge the Universal Champion at WrestleMania 36.
This is actually a match that was accidentally leaked during a WWE show.
If this is true, expect Roman Reigns to win the chamber to cement himself in the title picture for the first time since returning from leukemia.
Overall, this would mean you will either see Roman Reigns vs. The Fiend or Roman Reigns vs Goldberg at the showcase of the immortals.
However, I would prefer to see…
---
9. Elimination Chamber Match: For The Universal Championship
Just imagining the Fiend inside the Elimination Chamber gives me chills.
It will be frightening if they darkened his pod so all you can see is the eery Fiend mask. Yowie-Wowie! I think I'm going to have nightmares.
Or if the Fiend loses at Super ShowDown to no one's excitement, seeing Goldberg in the Chamber again would be a delight. Spearing five other competitors to prove his match with The Undertaker was an off-day.
Also, if that happens, please add Matt Riddle to the match. Bro… do it!
---
8. SmackDown Women's Championship – Bayley vs. Naomi
This week on SmackDown, Bayley will be defending her Women's Championship against Carmella, but let's just assume Bayley retains and fast forward to a few weeks later…
Naomi made her 'lit' return at Royal Rumble and seems to be more charismatic and innovative than ever. So, let's capitalize on this undying love from the fans and give her a championship match against Bayley.
Whoever wins can go to WrestleMania to have an incredible display – probably against a returning Sasha Banks.
---
7. Rusev vs. Bobby Lashley
Don't give me hate, folks! I am not a fan of dropped storylines and I'd rather it end here than on the Grandest Stage of Them All…
One question that is on all of our minds is "Where is Handsome Rusev?!"
Lana seems to have moved on from her rivalry with Liv Morgan and Bobby Lashley was trying to gain a match with Brock Lesnar a few weeks ago.
However, Lashley and Rusev will mingle with each other again at Super ShowDown. Where they fight in a gauntlet for the right to hold the Tuwaiq Mountain Trophy. If one of them wins they can fight for it at Elimination Chamber – if not, they just have to end this storyline for good!
---
6. Drew McIntyre vs. Ricochet
Drew McIntyre won the 2020 Royal Rumble which means he has a date with destiny. The Sexy Scotsman will be locking arms with the Beast Incarnate at WrestleMania 36.
Before the Beast goes anywhere near Tampa, he has one more match on his mind (Another match? I know right!) when he takes on Ricochet at Super ShowDown.
It is quite unbelievable that Ricochet will walk out of Saudi Arabia as WWE Champion, but as long as Ricochet puts on a good effort, the match delivers its intended message.
To give McIntyre something to do before facing Lesnar, I would put him in the ring with Ricochet. Show that Drew is on the same level as Brock Lesnar and use it to increase hype for the 'Mania main event.
---
5. Intercontinental Championship – Braun Strowman vs. Shinsuke Nakamura vs. Cesaro vs. Elias
Braun Strowman defeated Shinsuke Nakamura for the Intercontinental Championship a few weeks ago and is yet to defend the strap.
To continue with the story surrounding this title currently, Strowman should defend his championship in a Fatal four-way match against Elias and Sami Zayn's clients, Shinsuke Nakamura and Cesaro.
This would be an effective dynamic as you can't trust anyone. There will be some teaming throughout the match but perhaps Cesaro turns on Nakamura and the whole situation implodes!
This should wrap up the feud between Strowman and Zayn's team, give the Monster Among Men something larger to do at WrestleMania, and hopefully lead to Sami Zayn becoming a full-time active wrestler again.
---
4. Elimination Chamber Match For The United States Championship
The United States Champion, Andrade, was suspended for failing the wellness policy but seems to be on the path to returning at Super ShowDown when he steps into the Gauntlet for the Tuwaiq Mountain Trophy.
However, his road to WrestleMania seems to be unclear. Usually, there are two Elimination Chamber matches on the card, so if one is contested for the Universal Championship or a title shot at said champion, what can the other one be?
Obviously, Brock won't have another match, the Women's Tag Team Championships have been forgotten about, but there must be one showcasing RAW talent…
Ultimately, putting the U.S. title into the confined section of hell would be the best position for it. There hasn't been much build for the title lately, just the Latino division growing and growing. Put all these athletes into the ring then and let them prove who is the champion of America.
If I had to predict the six superstars in this match, I'd say:
Andrade (obviously)
Rey Mysterio
Humberto Carrillo
Angel Garza
Cedric Alexander
AJ Styles
---
3. RAW Tag Team Championship – Rollins & Murphy vs. Joe & Owens
This match did happen a few weeks ago, however, it is time for it to happen again on a bigger stage. No involvement from AOP or the Viking Raiders, no cheating, straight down the middle tag team action. Let's settle this feud between the Monday Night Messiah and his disciples against Samoa Joe and Kevin Owens.
---
2. Becky Lynch & Rhea Ripley vs. Charlotte Flair & Shayna Baszler
On the latest edition of Monday Night RAW, Shayna Bszler viscously attacked Becky Lynch, beginning a program between the two of them heading towards WrestleMania.
Also, Charlotte will decide who she challenges at WrestleMania after Rhea Ripley vs Bianca Belair at NXT Takeover: Portland.
With these two matches building on the red brand, it is likely they will intertwine as you can't have more than one woman rivalry per show (WWE's thoughts, not mine).
If this match can happen, I can see it being very enjoyable. the four women are some of WWE's best and the history behind all-women shows they all have beef with one another.
The ending would have to be messy to let all women head into WrestleMania strong, but the match will build the hype towards the two matches at the Showcase of the Immortals.
---
1. Randy Orton vs. Christian
Probably the most unlikely to take place on this list, but definitely the most fascinating…
Edge returned at the Royal Rumble in a surprise that shocked the world. A nine-year retirement quickly faded away after a few spears and a "you still got it" chant.
Then the following night, Randy Orton turned heel maliciously attacking the Rated R Superstar with a steel chair. Edge hasn't been seen since.
Most recently, Orton attacked one of Edge's lifetime rivals – Matt Hardy. What is next in the build to Orton vs. Edge?
One option is the return of Edge's real-life best friend Christian. WWE recently applied to trademark Christian's name, a curious move considering he has not wrestled since 2014. He was forced into retirement by repeated concussions but as Edge and Daniel Bryan have shown, retirement is not as final as it once was.
Then after this put him in the Hall of Fame for goodness sake!
What do you want to see at Elimination Chamber? Let us know on Twitter!