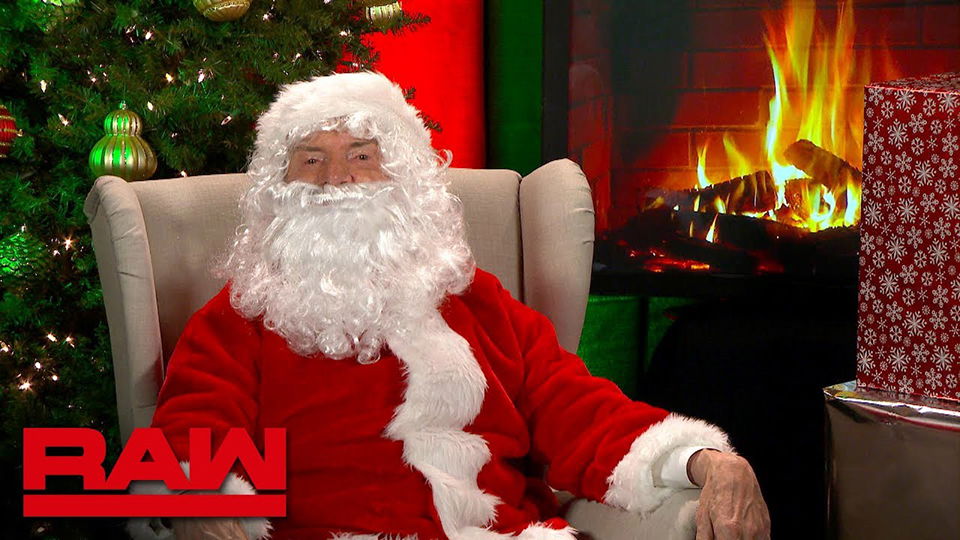 Much to everyone's surprise, WWE decided to throw a curveball to those fans who didn't bother to tune in for the pre-taped Christmas Eve Raw. In an absurd segment, Mr. McMahon dressed as Santa to (among other things) announce the coming of new WWE Women's Tag Team championship.
Being the man that I am, I have a few questions:
1. Was Mr. McMahon-ta Really The Best Way To Introduce These Titles?
I think we can safely assume that nobody thinks that this was the right way for WWE to tip its hand about a set of belts that it has been teasing throughout 2018. If you do, more power to you, but you scare me.
I'm personally much more of a show, don't tell, kind of guy. Why not make the announcement at a time and place where you could reveal the physical belts themselves? Why not have that exciting moment where someone pulls a blanket off of the belts and everyone either oohs or aahs? It's just a missed opportunity if you ask me.
Ultimately, it will be how the champions obtain the belt that's going to matter, so even though this segment was silly and completely slapped together, it doesn't make the news any less exciting.