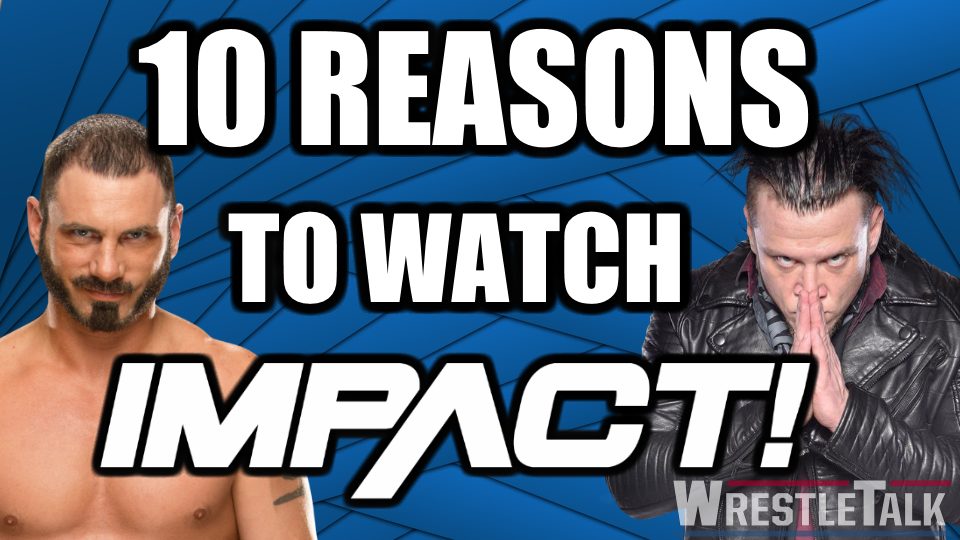 Impact Wrestling has gone by many names over it much maligned history.  Whether they call it Impact Wrestling, TNA, or Global Force, a lot of people have called it bad over the last few years. Impact has definitely had it fair share of blunders. Going live on Monday nights, bringing In Hulk Hogan and Eric Bischoff, Vince Russo's second run, Jeff Jarrett coming back in for another turn in charge, Hardy's "non-match" against Sting at Victory Road 2011, or Dixie Carter's leadership in general, all come to mind.
It's also had some really good times, too. AJ Styles, Christopher Daniels, and Samoa Joe's Triple Threat match may be the best Triple Threat match in history.  Kurt Angle and Samoa Joe had a great feud.  The Motor City Machine Guns and Beer Money's series of matches were really, really good.  Elix Skipper tight-roping the cage against America's Most Wanted is one of the most memorable moments in TNA history. Bobby Roode's heel turn and title run was fantastic. Austin Aries invented Option C and won the title. When you look at their roster over the years and where some of those guys are now, they had to have something go right, right?
However, many fans tuned out of the program when it lost it's TV deal with Spike TV after a lot of those bad moments listed above.  Since then, Impact has jumped from leadership group to leadership group.  There was no real direction of the company. Until Now! Anthem Sports and Ed Nordholm have turned over creative to Don Callis, Scott D'Amore, and Sonjay Dutt.  These gentlemen seem to have turned a corner. Impact has shed bloated contracts. They are pushing new and different talent and, if you haven't been watching for the last few months, you should be.
Don't believe it? Here are 10 reasons why you should watch Impact Wrestling…