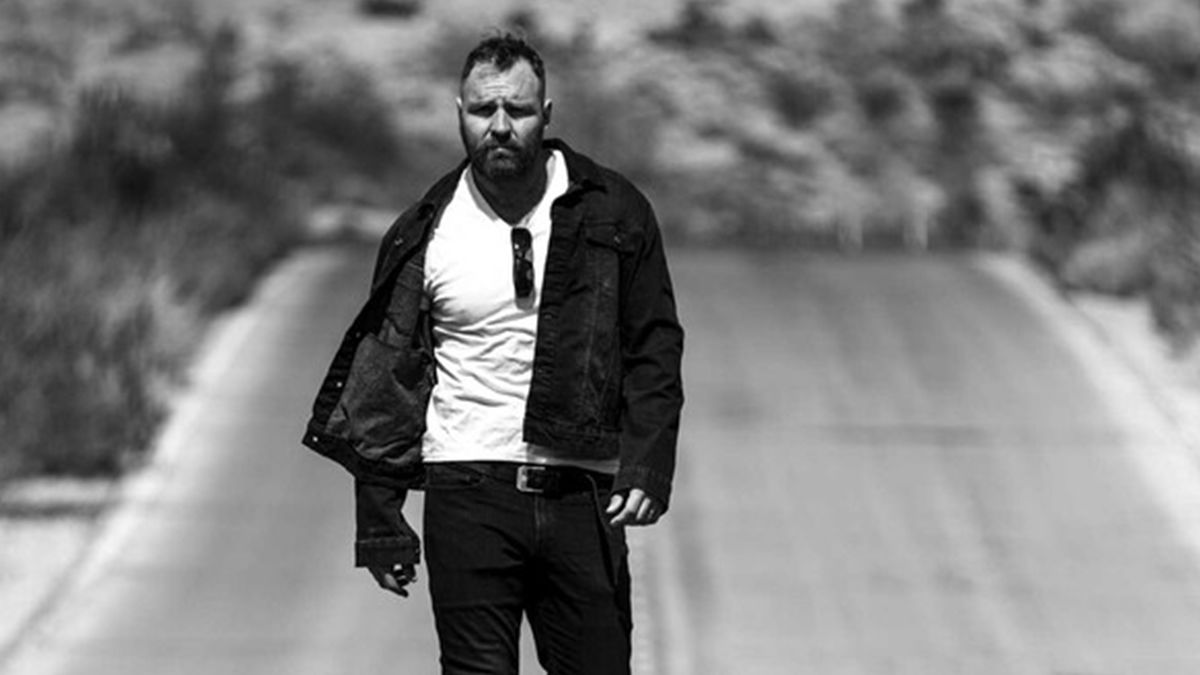 Before we get on with our list I feel the need to state the obvious that all of us have Jon Moxley in our thoughts as he entered an inpatient alcohol treatment program last week.
Addiction of any kind is a disease and there is never any shame in getting help. Go get 'em Mox, you got this.
MOX written by Jon Moxley is the latest wrestling book to hit bookstore shelves reminding those outside the wrestling bubble that yes, we can in fact read.
There have been plenty of great wrestling books over the years and it brings me great joy to say this one does indeed measure up with the likes of Have A Nice Day, Hitman, and A Lion's Tale.
I don't think I have ever read a wrestling book with more of the author's personality soaked into every page. Make no mistake, this book is Jon Moxley through every word.
More a collection of short stories about his life than a point A to point B tale, Moxley will often stop to share bits of information that only people like me will remember.
But hey if you are desperate to know that Moxley's favorite movie is Point Break, his favorite cereal is Suga Bear, and his first CD was Master of Puppets then this book has something for you too.
I'm Tempest hailing from partsFUNknown and these are 10 takeaways from MOX by Jon Moxley.
---
10. Jon Moxley REALLY Likes Sandwiches
Now this is my kind of book. Yes yes don't you worry yourself the rest of this list will be about wrestlers and wrestling matches and the like but I don't think I will walk away from reading this book with a bigger life lesson than the certified Jon Moxley guide to sandwich making present within these pages.
The man included a bullet point list of components, do's and don'ts, and MULTIPLE diagrams for how to craft and eat your perfect sandwich.
The man is a self-proclaimed sandwich connoisseur and after looking over his work who am I to argue otherwise.
Hey Mox I might just have a sandwich that will tickle your fancy.
---
9. Inspiration for his AEW character
It is no surprise that Jon Moxley wanted to distance himself from his Dean Ambrose character when he left WWE.
Something something gas mask something something ketchup and mustard wasn't what he wanted to take with him as he stepped into his new chapter.
Sure enough, his AEW character has included none of those things but what it has included is inspiration from one of Moxley's favorite literary characters. That character being Jack Reacher.
While discussing his own moral compass, Moxley writes that Reacher kills people at a breakneck pace in unforgiving fashion but does it because it is the right thing to do.
He has no patience for bad guys doing bad guy shit but his moral compass is always on point.
Taking a look at Moxley's body of work in AEW taking on everyone from The Elite to Chris Jericho all while being an honourable yet sadistic babyface, you can start to see a resemblance but now I just want to see Moxley fight Tom Cruise for the honor of being Jack Reacher c'mon TK make it happen.
---
8. Don't Ask Anyone For Advice
It is worth mentioning that while this book is not simply WWE hate porn it does offer a very raw look at some of the more toxic aspects of WWE behind the scenes.
There is plenty of toxicity near the top with the WWE brass and don't worry we'll get to that, but toxicity also exists within the locker room and in this case with how veterans may treat new talent.
During a house show loop in December 2011, little less than a year before the debut of the Shield, Jon Dean Ambrose Moxley was working with Daniel Bryan Danielson who whispered to him in the locker room not to ask anyone for advice.
The reason behind this being if you were given a piece of bad advice everyone would be watching you to see if you did what you were advised to do and if you didn't you would get heat.
Perhaps we don't need to be so sensitive there lads.
Moxley does say that asking veterans if they had seen his match was not his style but noted that Bryan's words gave him better insight into how Machiavellian the WWE main roster could be.