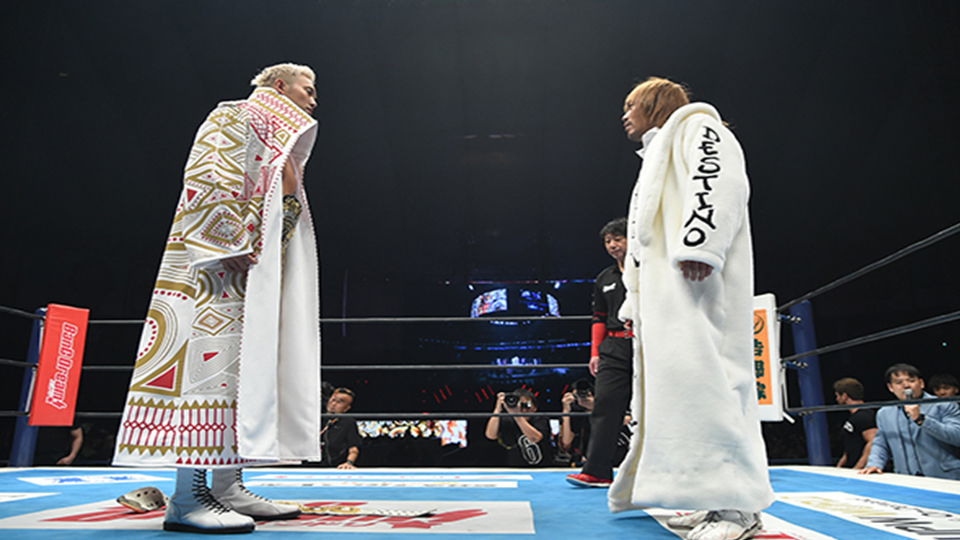 10. Tetsuya Naito vs. Kenny Omega – G1 Climax 26 Day 18
Tetsuya Naito has had a long career filled with trials and tribulations. Things have not always gone his way but his career can be looked at as one of the most interesting stories in modern pro wrestling. This list hopes to balance great performances with the most important moments in Naito's incredible career.
First on the list is his match with Kenny Omega in the 2016 G1 Climax. Omega and Naito have great chemistry together and competed against each other in three consecutive G1 Climaxes. This was their first meeting and it set the tone for their clashes to come.
Naito had taken great lengths to evolve since returning from Mexico in 2015. He had a cool demeanor but Omega brought out the worst in him by spitting in his face early in the match. They had a fantastic battle and one of the best matches of the year. However, this was not Naito's night as he still had demons to overcome first.
---
9. Tetsuya Naito vs. Michael Elgin – New Beginning in Osaka 2017
One of those demons was the IWGP Intercontinental Championship. Tetsuya Naito had won the title in 2016 and in February 2017, Michael Elgin got his rematch. Naito always had a toxic relationship with the title after the Intercontinental title match was voted to be the main event instead of his match at Wrestle Kingdom 8. Now, he claimed the title as his own with his sights set on destroying it.
Naito had always been a great worker but many felt it was this match that established his place in the top tier of wrestlers in the world. With Elgin being so strong, Naito was dealt a ton of damage in this match but that was nothing new to him. Naito has always taken more punishment than average in his matches but here he was able to weather the storm and hold on to his title.
---
8. Tetsuya Naito vs. Kenny Omega – G1 Climax 28 Day 2
In 2018, Kenny Omega and Tetsuya Naito were in very different places in their career. Omega had reached the peak and was IWGP Heavyweight Champion, while Naito had regressed after failing at Wrestle Kingdom 12. In their first match of the 2018 G1 Climax, Omega and Naito showed why they were in their current positions.
The two continued to disrespect each other in this match and they followed up with the kind of work you would expect from two guys at the top of their game. Naito was trending downward at this point in his career and it would be over a year before he would start to come up again. Omega topped Naito once again and started Naito on the wrong foot in the tournament.