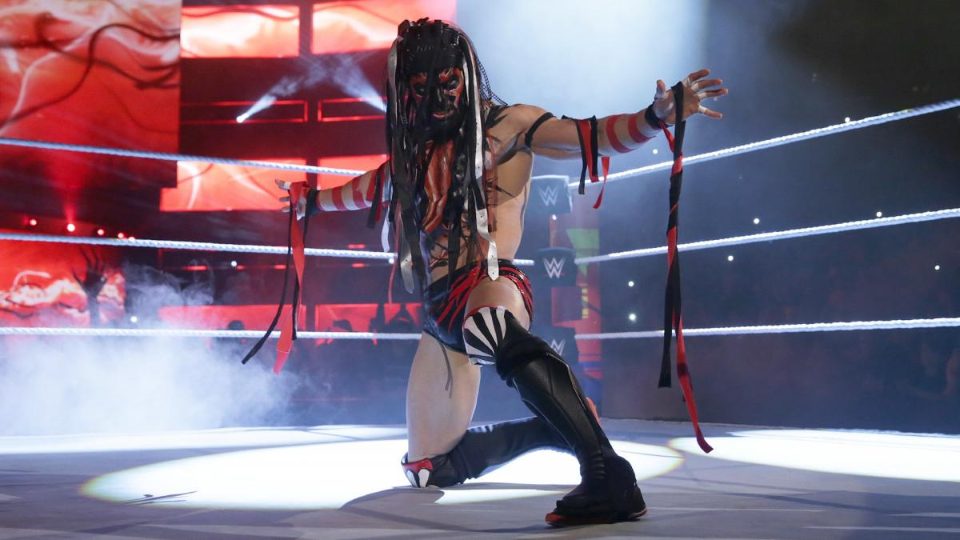 WWE's 'Biggest Party Of The Summer' – SummerSlam – comes around on August 11, and will be the longest party that night.
This means there will be plenty of time for WWE to create a spectacle! Will they do it? Probably not.
We can at least dream! Here are 10 things that should happen at SummerSlam.
---
1. Brock Lesnar Should Lose The Universal Championship
Brock Lesnar is currently a three-time Universal Champion – certainly to the dismay of many fans – but hopefully, this reign won't be going on for much longer…
Seth Rollins should regain his Universal Championship, which he should never have lost in the first place, and Brock should have a break from the title picture for a while.
C'mon WWE! All we are asking for is Lesnar vs Riddle!!!
---
2. Kofi Kingston Should Retain The WWE Championship
Kofi Kingston vs. Randy Orton may end up being one of the best matches on the card, however, we shouldn't buy into Orton becoming champion…
Firstly, Kofi Kingston vs. Randy Orton has been brewing since 2009, when all of that drama led to Orton crushing Kofi's first push. This time around, it should be Kofi's fight for redemption.
This feud should have been Kingston's first title rivalry instead of quick break-ups between the New Day and Big 0 and predictable retentions against Dolph Ziggler and Samoa Joe.
A match against Orton screams "main-event-worthy" and a win against the 'Viper' would solidify him as a credible champion.
---
3. Ali Should Win The Intercontinental Championship
This is a debatable one. Is it too soon to put the title on Ali? Is it too soon to take the title off of Nakamura?
This is actually the perfect time to strap a big, fat rocket to Ali.
He was being built up as a contender for the WWE Championship before suffering a painful eye injury. Would he be in Kofi Kingston's position if that never happened?
If they don't capitalise on this inspirational character of Ali, they would miss out on their opportunity. It isn't like Nakamura is doing much at the moment, a win for Ali would do more for the guy than a loss for Nakamura.
---
4. Bliss and Cross' Friendship Implodes
This has been taking up precious TV time for a lot longer than it should be. Both women could be doing a lot more right now, but instead, they have been trapped in this friendship storyline that obviously will end with Bliss turning on Cross.
After a shocking win over Ember Moon & Bayley, it looks like Bliss & Cross aren't finished with the Smackdown Women's Championship and could be inserted into the Moon vs Bayley match, somehow, although reports do suggest they'll be in a Women's Tag Team Title bout.
If this happens, it should be the implosion of their friendship. Cross costs Bliss the title in a brutal fashion and BANG! We have ourselves more than 3 female rivalries at the same time!
---
5. Bray Wyatt Should Win
This seems like a given at this point.
After the incredible Firefly Funhouse segments which blessed us with Devil Vince and the Muscle-Man Dance, we were paranoid that WWE would mess up this complex character of Bray Wyatt.
Surprisingly, it is still going strong and his match with Finn Balor is very intriguing. How is the Fiend going to contrast with the 'Eater of Worlds'?
The Fiend MUST win cleanly without any shenanigans or hokey-pokey magic tricks. WWE has something special here and it needs to remain that way for the foreseeable future.
To emphasise this speciality…
---
6. Finn Balor Should Lose As The Demon
When Finn Balor reeks of face paint, he is unbeatable. That is until he meets the Fiend.
It has been reported that Finn will just be wrestling as regular ol' Balor at SummerSlam to keep the Demon alive. However, how long can you keep the Demon fresh before it gets stale?
This is a flawless opportunity to have the Demon beaten but still feeling strong. He has lost against a force more powerful than him.
Just imagine commentary saying "The Fiend that beat the Demon at SummerSlam" Bray Wyatt! You don't like it? Well, Michael Cole would use it every time the Firefly Funhouse music plays, so (if the Demon does appear at SummerSlam) you better get used to it!
---
7. Ricochet Needs Backup
One of the most anticipated matches at SummerSlam is the United States Championship match between defending champ AJ Styles and Ricochet. This doesn't feel like it is the end of their feud and therefore Ricochet needs some backup.
It will get boring real quick if Ricochet always gets beaten due to a three-on-one disadvantage against the O.C.
A team such as Street Profits or the Usos seem like the most likely to come to the aid of Ricochet. Street Profits, being Paul Heyman's pet projects, could lose at NXT Takeover: Toronto and fully debut the next night at SummerSlam.
Having the Usos save Ricochet could set up for a six-man tag at the next pay-per-view, even with the U.S. and Raw Tag Team Championships on the line.
---
8. Heyman & Bischoff Presence Felt More Than Ever
As we enter a new clean slate for WWE, post-SummerSlam should be led by Paul Heyman and Eric Bischoff more than ever!
Heyman's authority was proven to be tremendous after this week's Raw, but we haven't seen much of Eric Bischoff apart from a little segment on Raw Reunion. It is being reported that he won't have much creative influence, however, if they were going to have an increase in control, SummerSlam would be the place to do it.
New storylines can start, the Wildcard Rule can disappear and WWE will get good again.
A boy can dream…
---
9. Huge Feud For Becky Lynch Begins
After a tiring feud between Lacey Evans and her relationship pointlessly being used on TV, a lackluster rivalry with Natalya only done to pop her home country, wasn't a good idea for the title run of Becky Lynch.
If Lynch is going to grace the cover of WWE 2K20 then she needs a formidable opponent to face over the release date period. Big-time opponents coming to mind would be Sasha Banks, a returning Ronda Rousey, or a debuting Shayna Baszler.
Having one of these three come out and beat 'The Man' out of Becky after her victory at SummerSlam sounds mouth-watering! She really needs a star opponent and soon!
---
10. OmniShane Is Over
Leaving the best for last, SummerSlam will hopefully mark the finale of the terror reigned by the OmniShane. Shane McMahon's 'Best In The World' shtick has been the focal point of WWE for months now and even though it is only terrorizing SmackDown now, Shane is definitely the biggest heel in the company…
With wins over Roman Reigns and The Miz under his belt, Shane McMahon shouldn't gain another victory this year and certainly not one over Kevin Owens.
Similarly to how Stone Cold Steve Austin fought the authority in the '90s, Kevin Owens should vanquish the OmniShane and allow the brands to move on without his presence.