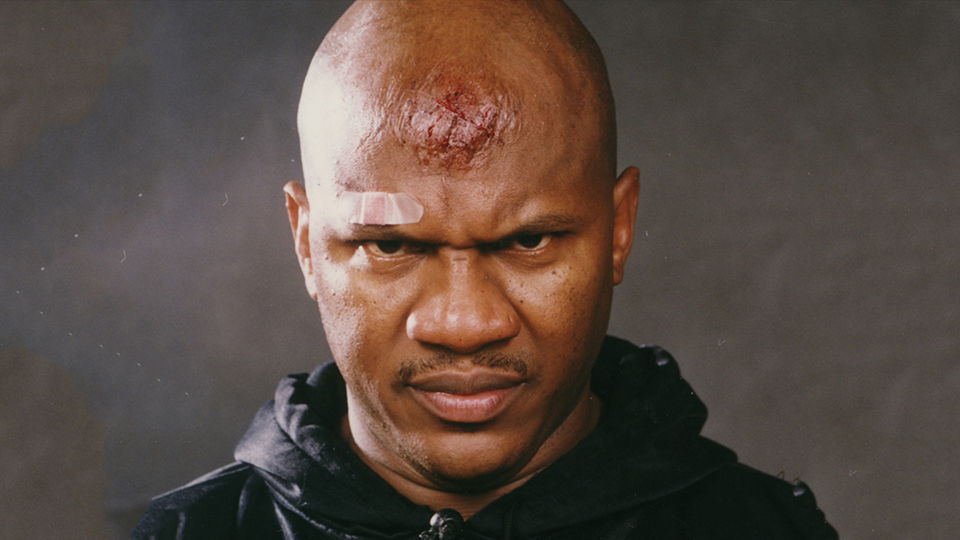 New Jack is, and will always be, one of the most controversial figures in professional wrestling. Someone who will forever be known as the guy who "took things too far". A man with a resume of violent matches longer than anyone in the history of the business. From the Mass Transit incident, to his scaffold match with Vic Grimes, to stabbing Red Hunter in the ring. New Jack is a man that WWE would never touch.
Vice's excellent award-winning show Dark Side of the Ring reached out to New Jack to do an episode on him, and the producers were surprised to hear that he was willing to take part and speak openly about his bizarre career – a career that has seen blood, broken bones, and even brain damage. Here are 10 things we learned from Dark Side of the Ring: The Life and Crimes of New Jack.
---
10. New Jack's Name Comes From A Movie
New Jack opens the documentary talking about where the name came from. He says that he saw a movie in the theatres called New Jack City, a 1991 Mario Van Peebles movie starring Wesley Snipes, Chris Rock and Ice-T. New Jack says, "I went to a movie called New Jack City, and when I heard the name "New Jack", I started playing with it in my head. Like hearing fans chanting 'New Jack, New Jack'."
---
9. ECW Was The Perfect Fit For New Jack
Dark Side of the Ring covers New Jack's early career in Smokey Mountain Wrestling where he was booked by Jim Cornette. While New Jack says he didn't enjoy his time in Smokey Mountain because the audience was incredibly racist to him – claims that were backed up by D'Lo Brown who was the heavy for New Jack's tag team The Gangstas with Mustafa – it was the genesis of what the New Jack character would grow into.
However, Cornette believes that – despite pushing them into the tag team championship picture with a recreation of the Rodney King incident with The Rock N Roll Express – that there was nothing more for them in the promotion, and when the big money offer came in from Paul Heyman, Cornette knew it was time for them to go. Cornette says, "ECW was already full of guys taking it too far, New Jack had to take it further..He always had to be the most extreme guy in any situation, but there were no limits up there."
---
8. New Jack Felt Disrespected By Mass Transit
Of course one of the biggest talking points of the documentary is the infamous Mass Transit Incident. For those who aren't aware of this, here's the short-hand version: a 17-year old rookie named Mass Transit lied to ECW about his age and experience, and was then beaten bloody by New Jack and Mustafa in the ring and cut open resulting in 15 stitches, which led to New Jack being on trial for assault and battery of a minor.
Mass Transit was a last-minute replacement for Axl Rotten, who couldn't make the show because of a family emergency. He was actually there for a showcase match with two little people wrestlers Tiny The Terrible and his brother, a match they'd done on the indie circuit. Mass Transit, real named Eric Kulas, approached New Jack before the match and asked if he could get some offence in and even put him through a table. New Jack recalls, "I said f*** no. That's one of the most disrespectful things you can do to a vet." ECW legend The Sandman is also interviewed in the documentary and laughs at the story saying, "so that's what pissed Jack off. Now it all makes sense".