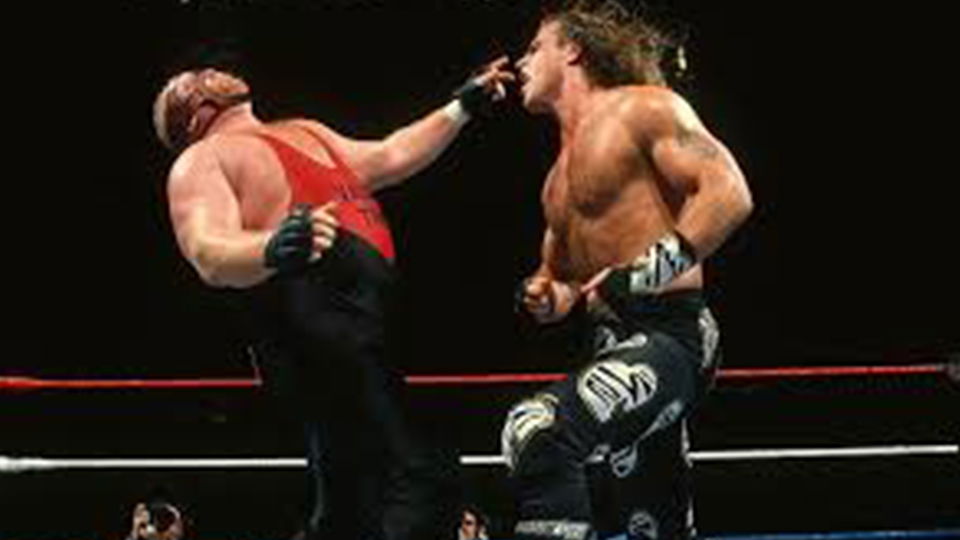 10. When Vince Met Undertaker – SummerSlam 1990
The Undertaker has become arguably the greatest character in wrestling history since his debut in 1990.
While the actual debut took place at Survivor Series in November, the first time 'The Deadman' met Vince McMahon came months earlier on the weekend of SummerSlam.
Bruce Prichard was high on 'The Phenom's work from WCW and took it upon himself to pick him up from the airport and drive him to McMahon's house for a meeting.
Obviously, it went well or we might never have gotten to see the 30-year career of The Undertaker.
---
9. Kane's First Televised WWE Match – SummerSlam 1995
Moving over to the other Brother of Destruction, Kane made his in-ring debut for WWE at SummerSlam 1995.
This was two years before he would take on the Kane character, instead wrestling as Jerry Lawler's evil dentist, Isaac Yankem. Oh, the 90s.
He wrestled Bret Hart in a pretty average match before it ended in a disqualification. The character would not last long before he would be repackaged at Fake Diesel and then Kane.
Needless to say, the Kane character has been the most successful.
---
8. A Night of Firsts – SummerSlam 1993
SummerSlam 1993 holds a few interesting distinctions. First, it was the first WWE pay-per-view to not feature either of the Mega Powers in matches.
Hulk Hogan had left the company after King of the Ring months earlier and Savage had been given a reduced role in the company.
Savage did appear to introduce Aaron Neville before the main event but that isn't a match now is it?
The other significant first? This was the first SummerSlam to not feature a title change. Lex Luger may have celebrated like he won the WWE Championship but nope, he won by count-out. T
he Intercontinental title match also had a count-out finish as Shawn Michaels bested Mr. Perfect while the Steiner Brothers defeated Jimmy Del Ray and Tom Prichard to retain the tag titles.