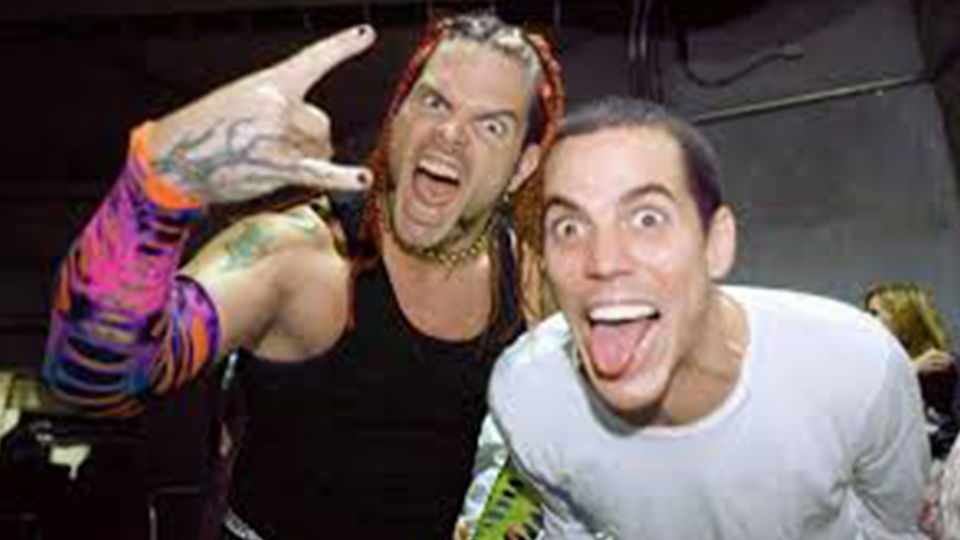 10. The Jackass Cast was going to Wrestle Umaga – SummerSlam 2007
In the mid-2000s, Jackass' crazy stunts were all the rage. Their second movie released in 2006 and one of the things they were scheduled to do was compete at SummerSlam in 2007.
Promotional material was created for their appearance at the show as the cast was supposed to wrestle Umaga. Steve-O and Chris Pontius were beaten up by Umaga in October 2006 and this was going to be the continuation.
Unfortunately, the Benoit tragedy gave Johnny Knoxville cold feet about doing the show and they did not appear.
Instead, Umaga defended his Intercontinental Championship against Carlito and Mr. Kennedy in a strange all-heel Triple Threat match.
---
9. The Rock Cut a Heel Promo After the Show – SummerSlam 2002
If you have watched The Rock vs. Brock Lesnar from SummerSlam 2002, you know the Long Island crowd were not fans of The Rock.
Chants of 'Rocky Sucks' rang throughout the building, bringing back memories of 1997. Sure enough, Lesnar won, becoming the Undisputed Champion.
After the match and after the show, The Rock cut a promo on the crowd. The most memorable line was 'Finally… it doesn't matter where The Rock has come back to'.
The Rock would return to WWE in 2003 as a heel so this was a sneak peek of what was to come.
---
8. Chris Jericho was Originally Supposed to Wrestle Carlito – SummerSlam 2005
Chris Jericho has admitted to not being on his game for the last year of his WWE run in the mid-2000s. He had been wrestling for 15 years straight and was burnt out.
As a result, Jericho wanted to get away from the business in 2005. When SummerSlam rolled around, he faced John Cena for the WWE Championship. However, that was not the original plan.
Instead, Jericho was meant to have a mid-card match with Carlito. The plan changed when Jericho revealed he was going to leave and wanted to put over Cena on the way out.
Sure enough, Cena beat him at SummerSlam and beat him in a Loser Leaves Town match the next night.