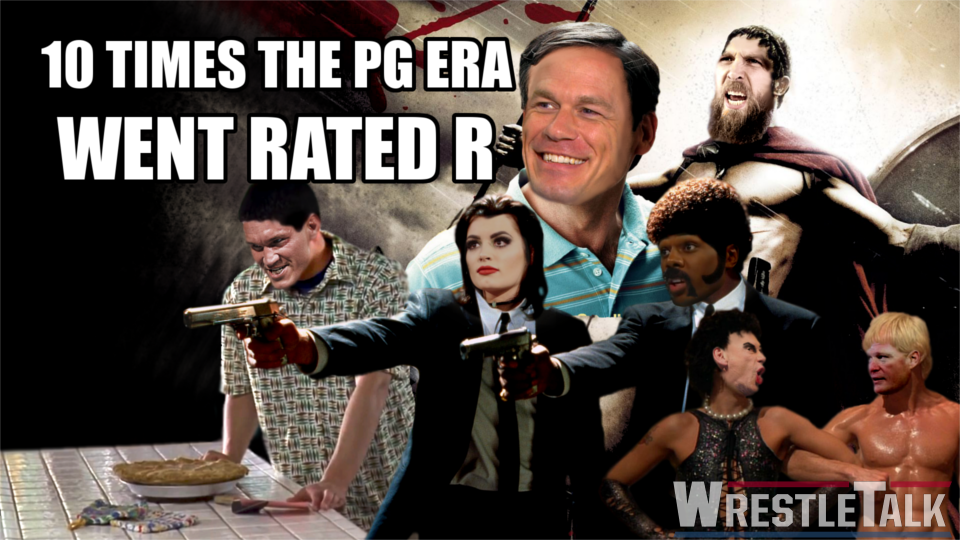 10 years ago to the day marks the taping of the first ever show that WWE produced under TV-PG guidelines, with that particular edition of SmackDown having one of the worst cards I have ever seen in my entire life.
Anyway, I don't want to spend any longer than necessary thinking about Great Khali and Festus, so let's get to the matter at hand.
One of the primary gripes a lot of wrestling fans have with current-day WWE is that it's too soft, too tame, and sometimes downright childish.
Gone are the days of Stone Cold flipping the bird and necking a few beers (which itself is a very tame example); we now get treated to ghastly blood-feuds like Bobby Lashley vs. Sami Zayn and Big Cass vs. Daniel Bryan.
But this isn't always the case. Over the course of the last 10 years there have been many non-PG moments that managed to sneak their way into the product, and we're going to have a look at 10 of the best in this very list.
A couple of small notes before we start – no, EVERY SINGLE MARYSE MATCH will not feature on this list and neither will any other wardrobe malfunctions or the like.
Without further ado, here are 10 times "PG Era" WWE wasn't PG at all .
Note: This list will contain some sensitive and explicit content: Proceed with caution.