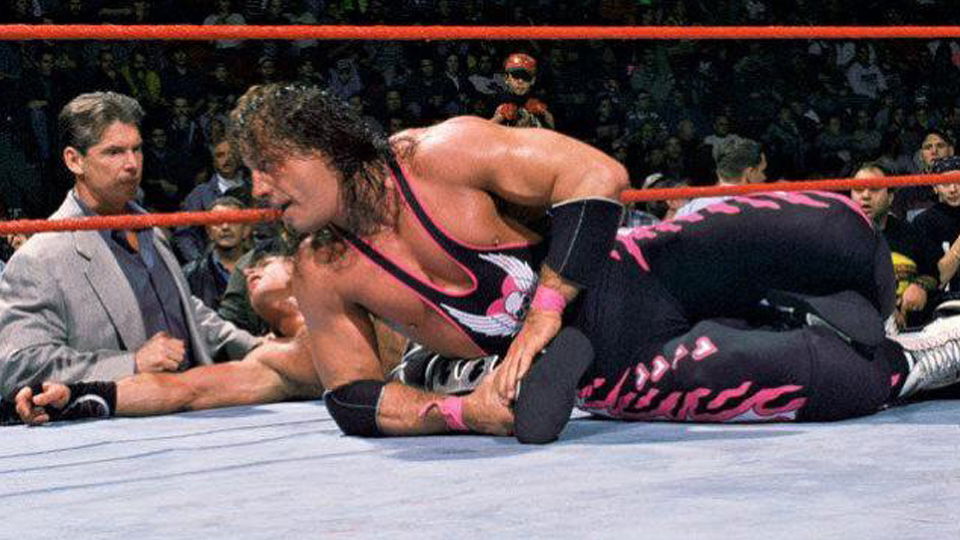 10. Post-Royal Rumble 2015 Raw and the Blizzard
The 2015 Royal Rumble pay per view was one of the worst and most infamous shows WWE ever produced. The fury from the fans was white-hot after this show. They were livid about the treatment of their hero Daniel Bryan and the eventual victory of Roman Reigns so maybe it was a good thing that Raw was snowed-in.
A blizzard hit Hartford, Connecticut and kept fans from attending Raw the night after the Royal Rumble. Instead, the show featured a number of Rumble recaps and backstage segments. The most notable of which saw Brock Lesnar staredown his eventual WrestleMania challenger.
---
9. WWE TLC 2017 and the Illness of Wyatt and Reigns
The WWE TLC 2017 pay per view is one of the most unusual shows in recent memory. The main event would have been bizarre enough, as The Shield was meant to reunite to take on The Miz, Braun Strowman, Kane, Cesaro and Sheamus. What made the show truly odd, however, was when Roman Reigns and Bray Wyatt were sidelined with the mumps.
The illness resulted in Kurt Angle replacing Reigns in the main event and AJ Styles being flown in to replace Wyatt in his match with Finn Balor. The Styles/Balor match was undoubtedly better than what was planned but Angle joining the main event was very strange.
---
8. Sgt. Slaughter's WWE Title Win and the Persian Gulf War
While the Persian Gulf War did not cause WWE to move WrestleMania VII to a smaller building like they claim it did, it did result in a title change. Sgt Slaughter had returned to WWE with an Iraqi sympathizer gimmick and the company made the decision to put the world title on him.
The Ultimate Warrior was originally planned to hold the title until WrestleMania where he would have a rematch with Hulk Hogan. However, the war caused a change of direction and Slaughter was made champion at the 1991 Royal Rumble. He would only hold the title for two months as he dropped the strap to Hogan at WrestleMania VII.