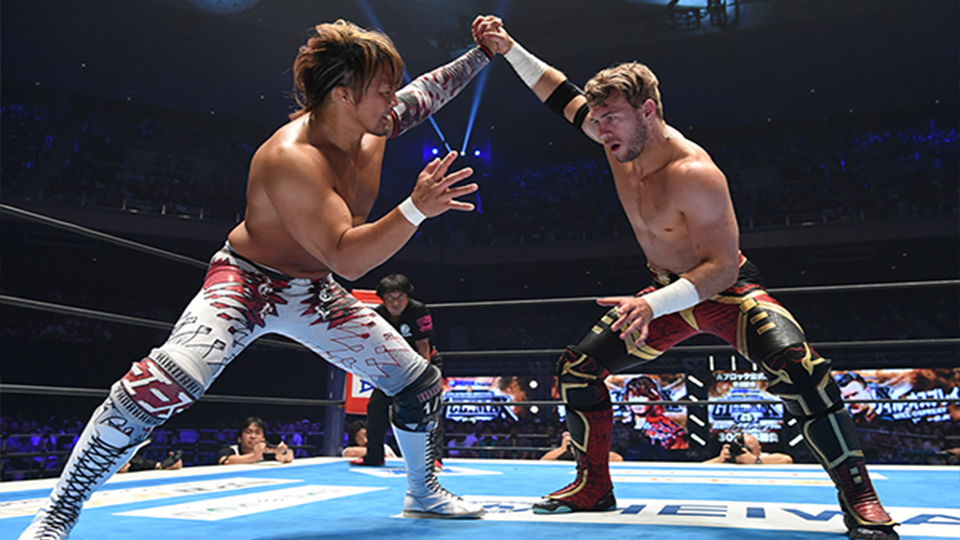 10. Will Ospreay vs. Ricochet – Best of the Super Juniors XXIII Day 6
There are very few matches from the last decade to have as big an impact on the business as this match. On the surface, Will Ospreay vs. Ricochet was a Best of the Super Juniors tournament match. As neither man had truly set himself apart to the Japanese fans but that changed on this night.
These two put on a performance that illustrated where the business was heading. For some, such as Vader and Jim Cornette, this was not a change they were happy about. For others, this was an incredible match and a showcase of two of the best in the world.
Young Will and Ricochet have been arguably the two best flying wrestlers in the world for the last decade. On this night, they could truly say they changed the world of pro wrestling.
---
9. Will Ospreay vs. WALTER – OTT Fourth Anniversary Show
Whereas his match with Ricochet was one of the most acrobatic displays in the history of wrestling, Ospreay's match with WALTER from OTT was something completely different. Wrestling WALTER has its advantages. He is incredibly talented and he is also incredibly large. This means someone like Will Ospreay will have that much more sympathy as a babyface.
If you want to see a crowd desperately wanting a babyface to win, watch this match. The connection he had with the Dublin crowd was off the charts and every time it looked like he might win the building came unglued. This is about as unique a match as you will see from Ospreay's career and it shows how versatile a performer he truly is.
---
8. Will Ospreay vs. Hiroshi Tanahashi – G1 Climax 29 Day 17
When Will Ospreay was announced f0r the G1 Climax in 2019 one of the most anticipated matches watch his encounter with Hiroshi Tanahashi. Ospreay had pointed to an old Tanahashi quote for inspiration for this match. Tanahashi had said "attack for the next generation" and now, in Ospreay's mind, he was the next generation.
The 2019 G1 Climax was arguably the best in history and this match was one of the highlights. The drama was immense as Tanahashi had to come to terms with not being in the running for the tournament final on the final day. It was a sign that his time on top of New Japan was nearing its end. Ospreay didn't have many big wins in the tournament, but this was definitely one of them.