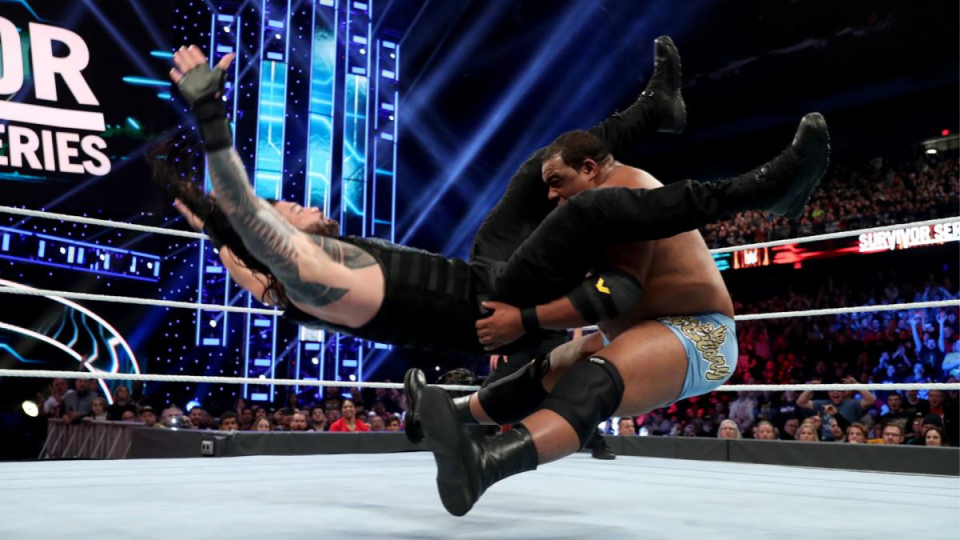 After Survivor Series, NXT was no longer seen as purely WWE's developmental territory. The gold brand proved it could hang with the stars of Raw and SmackDown.
More recently, the Royal Rumble matches showcased more NXT performers, leading to speculation on who from NXT would make a name for themselves next. Here are 10 WWE main roster vs. NXT dream matches that would steal the show any night.
---
10. Murphy vs. Matt Riddle
If you're a fan of a good knee to the cranium, this bout would definitely be your type of match!
Originally fighting in the UFC, Riddle seamlessly made the transition to wrestling in 2015. His MMA knowledge helped him establish his legitimate style that he's known for today.
Murphy's similarly impactful style was developed at the WWE Performance Center. The former Cruiserweight Champion's recent antics on Raw see him rising up the roster fast
Despite similar styles, the 'Best Kept Secret' and the 'Original Bro' have very different attitudes outside the ring. While Murphy maintains a more serious bearing, Riddle is fun and carefree, until he steps through the ropes.
Both Murphy and Riddle would do anything to be considered the better man, so a bout between the two would be high octane and hard hitting.  
---
9. Asuka vs. Shayna Baszler
After relinquishing her title, many claimed Asuka would go down in history as the most dominant NXT Women's Champion ever. The fans that made that comment didn't anticipate the arrival of Shayna Baszler.
Similar to the 'Empress of Tomorrow', the 'Queen of Spades' put the NXT women's division on lock-down. Any challengers for the title would be promptly put down with her sleeper hold.
While Baszler was tapping, napping and snapping her foes, Asuka was winning gold herself with her crossface chickenwing. Who is more dominant, Asuka with her Asuka Lock, or Shayna with her Kirifuda Clutch? Who would prevail, the charismatic Japanese star, or the former MMA queen?
There'd only be one way to find out, and the odds favour it ending with a woman asleep on the canvas.   
---
8. The New Day vs. Imperium
Kofi Kingston, Big E and Xavier Woods are all about having fun in the ring. WALTER, Marcel Bartel, Fabian Aichner and Alexander Wolfe believe the mat is sacred, and want to cleanse WWE of competitors that aren't serious.
These conflicting ideals alone should convince anyone that this match should be an inevitability.
The current SmackDown Tag Team Champions have feuded with almost every team in WWE. A challenge from Imperium wouldn't just be a physical spectacle – both teams' core values would certainly be questioned.
Full on faction warfare isn't a staple of WWE anymore. This unique match would be captivating from the first stare-down to the final bell.