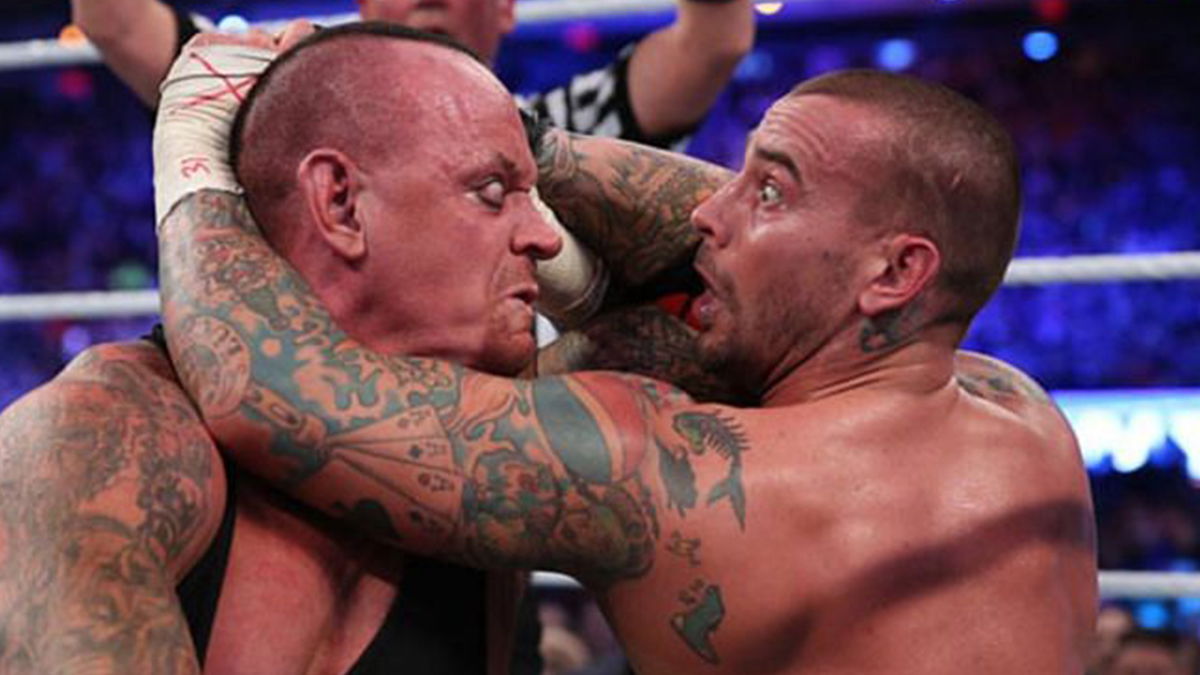 There have been more than a few strange years for WWE but 2013 was definitely one of them. A strangely solid year on pay-per-view with frustrating television (a trend for this company for the last decade).
2013 continued to see the transition towards a more workrate-focused product in WWE with stars like CM Punk, Daniel Bryan, and The Shield regularly putting on pay-per-view classics.
There may have been more than a fair share of questionable moves, but this is a list of positivity. These are the eleven best WWE pay-per-view matches of 2013.
---
11. The Shield vs. John Cena, Sheamus & Ryback – Elimination Chamber
The Shield was the most protected act in WWE since Bobby Lashley when they debuted. Hell, I went to see a house show in February 2013 and The Shield were being protected even on that non-televised show, getting DQed in the main event.
Around that same time, they battled John Cena, Sheamus and Ryback at Elimination Chamber. While not as good as their debut TLC match (for obvious reasons), this match further showed why The Shield worked so well as a trio.
Despite the main event talent of their opponents, The Shield worked as an incredible unit, continuing to overwhelm their opponents. Dean Ambrose, Seth Rollins and Roman Reigns all showed their strengths here and got a big win over three main eventers.
---
10. World Heavyweight Championship Money in the Bank Ladder Match
This is one of the most unique Money in the Bank matches in history for one reason, every participant was a heel. WWE did a weird thing in 2013 where the World Heavyweight Championship ladder match featured all heels and the WWE Championship match featured all babyfaces.
A bizarre choice but honestly, it kinda worked. This match forced fans to choose which heel they were going to turn babyface by nececity. That person ended up being Cody Rhodes.
Rhodes became the babyface of the match through a great performance only to be stabbed in the back by tag partner Damien Sandow for the win. How did Sandow do as Mr. Money in the Bank? Well, we don't need to talk about that part.
---
9. Brock Lesnar vs. Triple H – Extreme Rules
The Triple H vs. Brock Lesnar rivalry was largely forgettable due to their boring WrestleMania match, but at Extreme Rules 2013, they actually put on a pretty entertaining Steel Cage match.
Triple H's very best matches often come with a big stipulation attached. This was another example of that as these two tore the house down in the main event.
A rare B-Show appearance from Lesnar was capped off with a big win over his rival, getting the win back from WrestleMania.