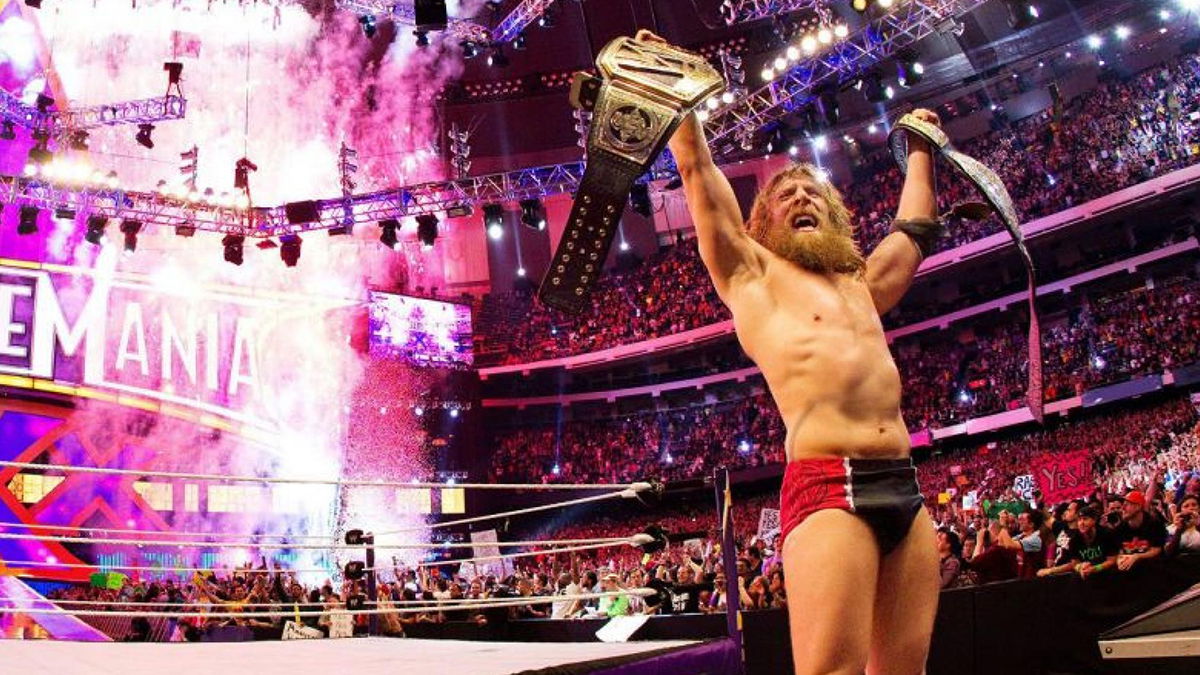 Some consider 2014 to be the real dropoff point of the WWE product. CM Punk left the company, Daniel Bryan's injury essentially sidelined him for the better part of four years, The Shield broke up, internet fans had a lot to be sad about.
That being said, as I continued to move closer to present day it is getting harder to make decisions about the contents of these lists. Also, the quality of the matches overall continues to improve.
While the storytelling of WWE was not particularly good during this time, the pay-per-view matches had reached a level of consistency that is very admirable.
These are the eleven best WWE pay-per-view matches of 2014.
---
11. Daniel Bryan vs. Bray Wyatt – Royal Rumble
The early days of Bray Wyatt were so fun. His character had yet to devolve into a spooky witch man and he was allowed to go out and just wrestle. With that in mind, who better to wrestle than Daniel Bryan?
Their rivalry had built through the Fall and by the time they got to the Royal Rumble, there had been a few very memorable moments. Bryan on top of the cage on Raw anyone?
At the Royal Rumble 2014, Bryan and Wyatt just had a very enjoyable wrestling match. This is one of the best examples of Wyatt being able to hang with the best wrestlers in the world when he doesn't have worms projected onto the mat or something.
---
10. The Usos vs. Luke Harper & Erick Rowan – Battleground
There are few matches that have emerged from WWE's Battleground pay-per-views as classic matches. However, this match from Battleground 2014 is definitely one of them.
The Usos put the WWE Tag Team Championship on the line against Luke Harper and Erick Rowan in one of the most underrated tag team matches in WWE history. The two teams had a tremendous amount of chemistry and the clash of two massive men battling the agile Usos was a great dynamic.
This was one of the last big matches Harper and Rowan had before breaking up in late 2014. However, thankfully, they would find their way back to each other in time.
---
9. Roman Reigns vs. Randy Orton – SummerSlam
Roman Reigns still had a long way to go to be a great worker when The Shield broke up in 2014. That made it all the more impressive when his SummerSlam match with Randy Orton was one of the best matches of the night.
This was Reigns' first big singles match of his career and this could have been a make-or-break moment. If this match bombed, who knows how WWE looks at Reigns after this? Oh, who am I kidding they were gonna make Roman Reigns happen no matter what.
An early addition to the list of Reigns' best matches, this is also a worthy inclusion on the list of the best Randy Orton matches as well.