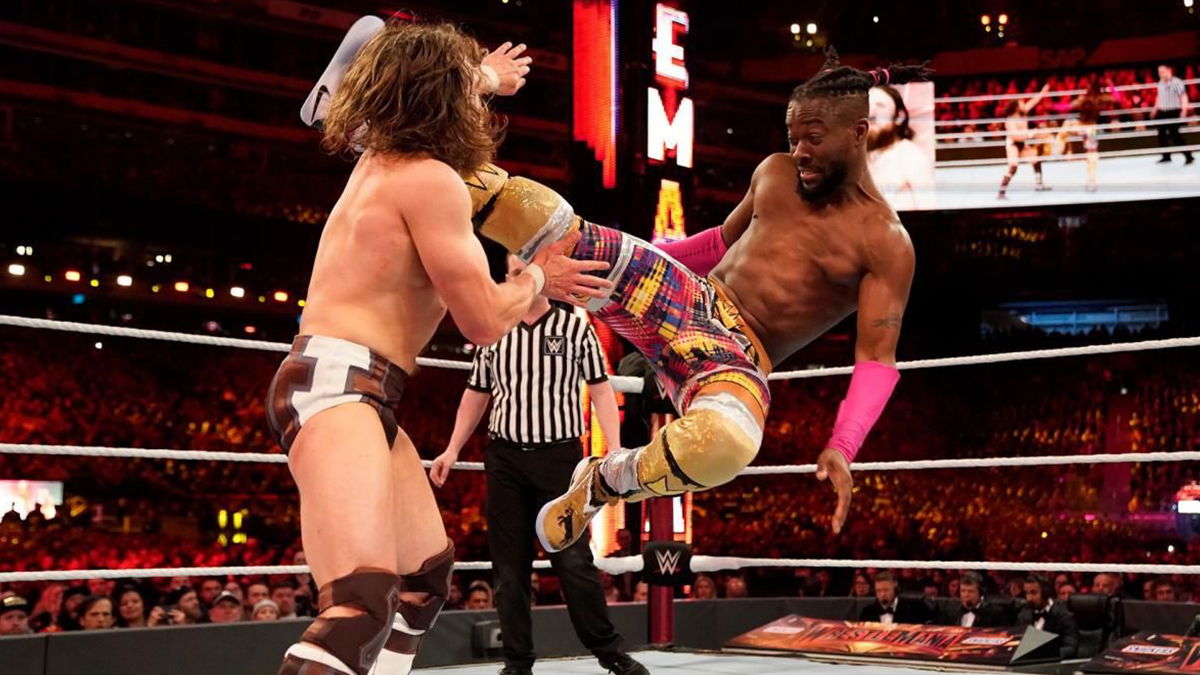 While we didn't know it at the time, 2019 would be the last full year of normal life that we would have for a while.
Seeing WWE from 2019 is eery now but at the time, it was just more wrestling. The product may have been incredibly shaky at times, but they still managed to produce some great pay-per-view matches.
The biggest highlights of the year involved Kofi Kingston finally reaching the WWE mountaintop and Becky Lynch being pushed as the biggest star in the company.
Gone were the days of only a few great pay-per-view matches a year. By 2019, WWE's calendar was full of them.
These are the 11 best WWE pay-per-view matches of 2019.
---
11. New Day vs. Heavy Machinery vs. Daniel Bryan & Rowan – Extreme Rules
We kick off this list with a match that many probably would have forgotten. At Extreme Rules, the New Day, Heavy Machinery, and Daniel Bryan and Rowan did battle over the SmackDown Tag Titles.
This was an incredibly fun match filled with popular teams. Otis was getting over with his natural charisma and allowing him to work with Daniel Bryan meant the work was as good as it was going to get.
Add in the New Day and you have the makings of an excellent tag match. One of the highlights of the card, tag team wrestling is still great in WWE when they give it a chance.
---
10. Becky Lynch vs. Sasha Banks – Hell in a Cell
While WWE's first attempt at a women's Hell in a Cell match did not go very smoothly, the second attempt did.
Becky Lynch and Sasha Banks brought their history from NXT to the main roster, finally reigniting their feud at Hell in a Cell. The two had a fantastic match inside the cage, one of the best matches of Lynch's run.
This was also the only good Hell in a Cell match of 2019. Rest assured that Seth Rollins vs. The Fiend will not be appearing on this list.
---
9. Daniel Bryan vs. Mustafa Ali vs. Kevin Owens – Fastlane
This match was difficult to place on this list. On paper, a match between Daniel Bryan, Mustafa Ali and Kevin Owens sounds fantastic and truthfully, it was.
However, the problem with it was on this night, it was not the match fans wanted to see. The fans wanted to see Kofi Kingston challenge for the WWE title and they did not get it.
What they did get was this stellar Triple Threat match with three of the best performers in the company. The match was chaotic and a real bright spot of an otherwise lackluster card.