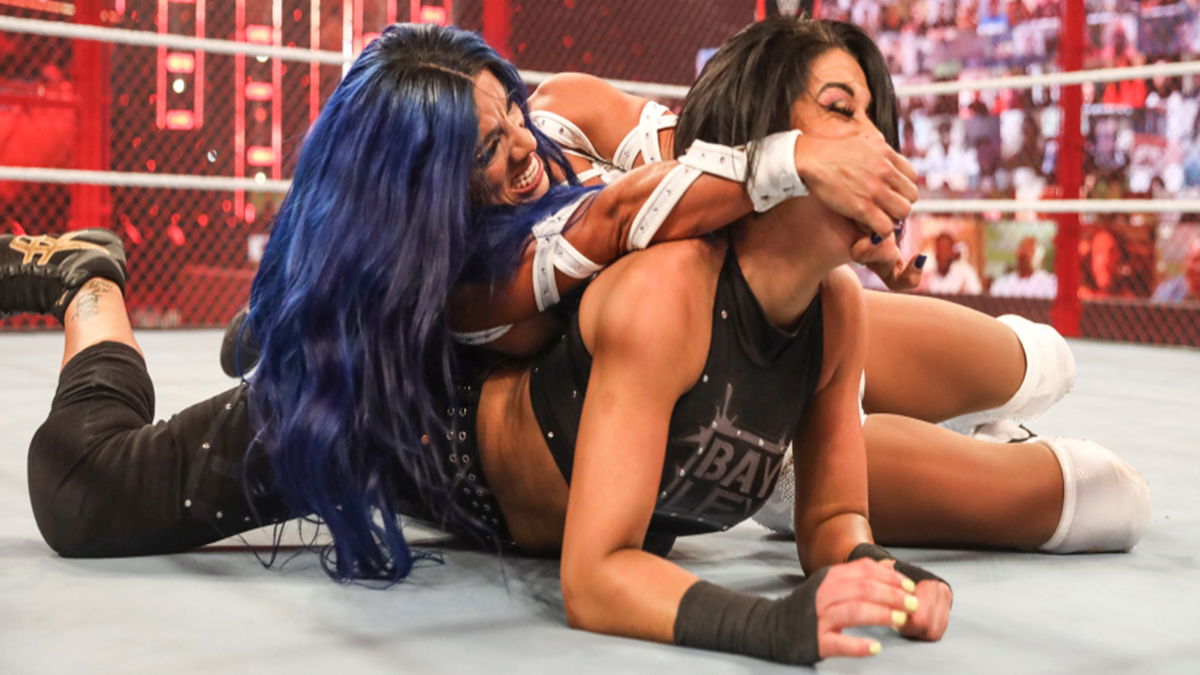 Oh, the year of 2020. It got off to a hot start with a very good Royal Rumble and then it all went off the rails.
The COVID-19 pandemic had ramifications that were much more important than silly old wrestling but this is a wrestling list so that is what we are going to talk about.
No-fans wrestling sucks. That goes for all promotions but it really hurt WWE during the early months of the pandemic.
This year did not feature the same quality of matches as we had seen in years past because of the lack of fans but there was still a good number of great pay-per-view matches throughout this terrible year.
These are the 11 best WWE pay-per-view matches of 2020.
---
11. Daniel Bryan vs. Drew Gulak – Elimination Chamber
After Daniel Bryan finished his rivalry with The Fiend, he didn't have much to do before WrestleMania.
He found himself a dancing partner at Elimination Chamber for some friendly competition as Bryan took on fellow technical wizard, Drew Gulak.
Bryan and Gulak had a tremendous match. It wasn't full of storyline angst and passion but rather just a test of who the better wrestler was.
You don't always need an intricate story for a match to be great. Sometimes the story can simply be told bell to bell.
---
10. Drew McIntyre vs. Dolph Ziggler – Extreme Rules
It is not very often that the "wrestler gets to choose the stipulation" stipulation actually makes sense.
Why would you not simply pick a 10-second Iron Man match where you start with a 10 point advantage? Anyway, I digress. In this case, Dolph Ziggler did a good job of taking advantage of the stipulation.
Ziggler chose to make his match with Drew McIntyre Extreme Rules for only him and if McIntyre got DQed or counted out he would lose the WWE Championship.
This was a very simple story, told extraordinarily well by Drew and Dolph, making Drew look like a proper hero overcoming the odds.
---
9. Drew McIntyre vs. AJ Styles (vs. The Miz) – TLC
The second time in history someone has cashed-in Money in the Bank to make a title match a Triple Threat.
At TLC 2020, The Miz interrupted a very solid TLC match between Drew McIntyre and AJ Styles and didn't mess anything up. The drama of a potential new champion added to the already good match.
It is surprising that we didn't get more out of McIntyre's rivalry with Styles but this was a very good way to cap off McIntyre's year on top.