12. Logan Paul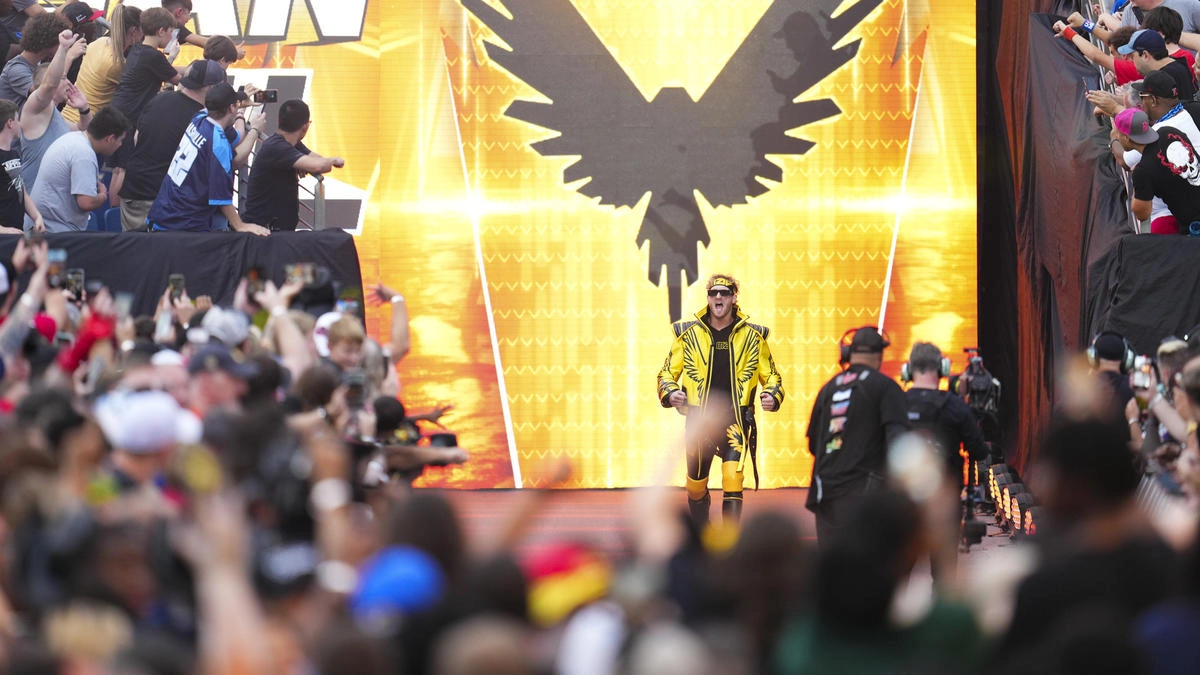 In his second WWE effort, Logan Paul continued to amaze fans with his agility, his move set (did we really see Logan Paul do a giant Frog Splash onto the Miz's lifeless body on the commentary desk!?) but also his overall superstar appearance.
It is undeniable that Logan Paul, even in his short time thus far in WWE, is incredibly fun to watch and his attire is no different!
Sticking with the signature yellow from his WrestleMania 38 gear, this was a slight departure from what we saw from him previously as he's sans super expensive Pokemon card but still remains a cohesive look for his brand. Look forward to seeing what else Logan Paul has in store for future iconic looks!
I'M BACK #SummerSlam @WWE pic.twitter.com/kkY3ppUZFi

— Logan Paul (@LoganPaul) July 30, 2022