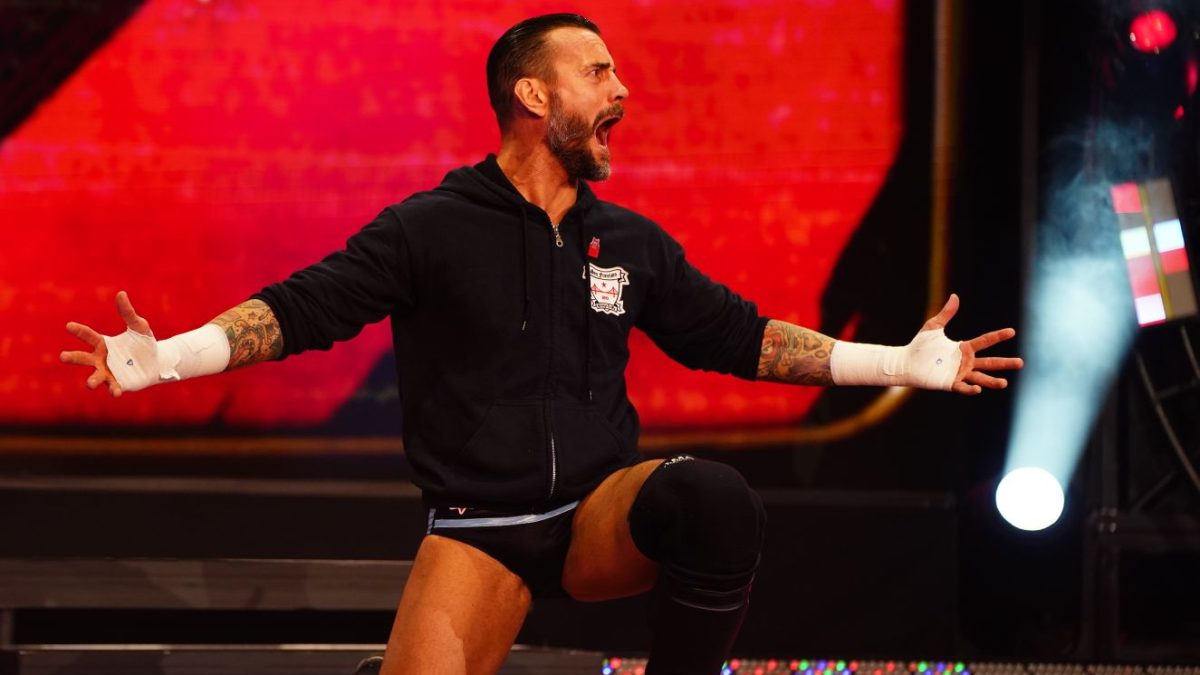 Ah, one of the very best parts of being a wrestling fan that, like all the other best parts of being a wrestling fan, doesn't involve any wrestling.
The history books are full of absolutely banging wrestler entrance themes, Undertaker, Kane, Austin, Rock, The Brood, and we've even just lost some really good ones in the past few months, Aleister Black's WWE theme, Johnny Gargano's Rebel Heart, they just changed Sami Zayn's theme into a crushingly generic create your own wrestler rock nothing, but don't let that trick you into thinking that the golden age of entrance music is long gone.
With AEW, New Japan and even in WWE, some all-timers are still knocking around, and after a run of fairly negative lists, let's celebrate some positives from the current wrestling product, and, like Mojo Rawley, God rest him, get seriously hyped.
I'm Adam hailing from partsFUNknown and these are our 15 Best Current Wrestling Themes.
---
15. Bianca Belair
Tune. All the NXT graduates have the best themes, courtesy of CFO$, a pair of composers, John Paul Alicastro and Michael Conrad Lauri, a pair that tragically no longer work with WWE after a legal dispute between them, WWE and Arcade Songs, their publisher.
A crying shame, because under CFO$, WWE were churning out iconic hits with a regularity not seen since Jim Johnston's heyday, including a lot of honourable mentions on this list, Asuka, Finn Balor, Becky Lynch, but Bianca Belair's tops all three in terms of sheer hype and swagger.
Belair has been an obvious megastar ever since she first arrived in the big dub, due to her poise, signature look and of course, an entrance theme that never stops never stopping.
---
14. Kazuchika Okada
A big part of a really good entrance theme is a signature sting. A sound right at the beginning of the theme to pop everyone huge before the music even kicks in.
The Rock's if ya smelllll, Austin's glass shatter, Edge's "you think you know me", and then there's this, Kazuchika Okada's coin, a little metallic flick that lets everyone know the rainmaker, the ace of New Japan, is in the building.
What follows is a terrific entrance theme, godlike and grand, befitting the man who makes a point of having the best entrances in the industry every single year.
It has the thumping beat and flamboyant guitar of a classic video game fighter, which makes sense because he is in Yakuza 6. 
---
13. Sasha Banks
Sasha Banks has had two themes in her WWE career and both of them rule.
Her first, Sky's the Limit, had one of the best melodies in the business for a time, instantly catchy, joyous enough to be babyface, arrogant enough to be heel, perfect for the boss.
And then, circa 2019, WWE asked, sure, what if this theme, but what if we bred it with Samoa Joes and created something that sounds like something a Mafia Elephant would have accompanying it to the ring.
The sheer amount of evil bass and brass is almost comical, but Banks styles it out to create something with even more swagger and intent than before.
Also, Sasha got her little cousin a gig working on it, which is very nice of her, family needs to love after each other.