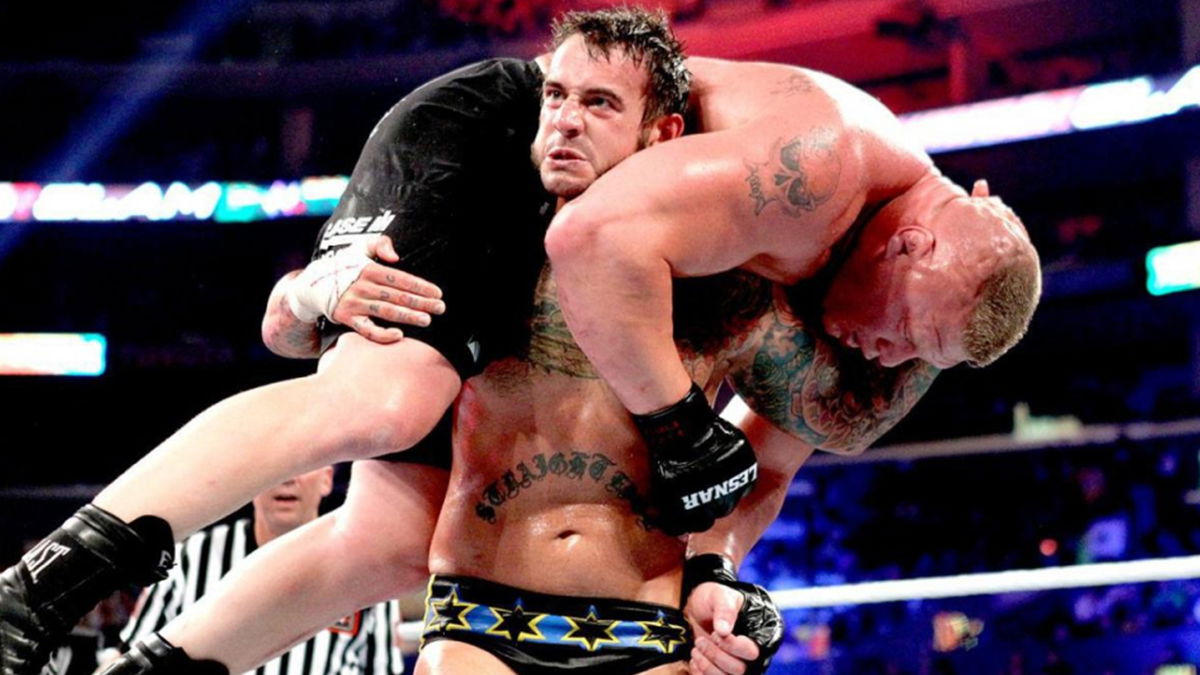 Last week we looked at the worst matches to ever slop onto our screens courtesy of the biggest trademark party trademark of the summer trademark, and it felt good to purge some poison, it's only one side of the coin, and some other metaphors that I want to jam into this introductory blender.
Despite WWE often confounding us at SummerSlam with odd booking choices, uncomfortable moments and the occasional Jon Stewart, there have been some truly joyous matches in SummerSlam's 33 year history, so sod it, let's give you 20 instead of 10.
Hell, it's the Summer Summer Summertime, you've earned it. I'm Adam hailing from partsFUNknown and here are the 20 Best Matches in SummerSlam History.
---
20. Seth Rollins vs. John Cena – 2015
Look, right. Yes. Jon Stewart, the funny man from the Daily Show, interfering in a match for both the WWE and US Championships, one of the highest stakes matches in SummerSlam, blows the fat one.
BUT, first of all, oh boy did the crowd like it through sheer overwhelming desire to see Seth Rollins succeed and second, the match that preceded it was 20 minutes of big match, fale-finish, crowd-baiting glory.
Arguably Rollins' finest moment as champion, dodgy finish be damned, at least the crowd popped, as opposed to the confused annoyance that greeted the finish of Taker vs. Lesnar in the main event.
---
19. Sasha Banks vs. Charlotte – 2016
If her match next weekend delivers like we expect, Sasha Banks will be one of SummerSlam's all-time MVPs.
Her match against Asuka in 2020 was match of the night, her match against Alexa in 2017 is very underrated and then there's this, an admittedly messy match featuring a few heart-stopping botches, but featuring Sasha and Charlotte turning in a hugely compelling spectacle via the medium of repeatedly nearly killing the boss.
Wrestling shouldn't necessarily feel this dangerous, but when it does, there's electricity in the air. Please don't die, Sasha.
---
18. Brock Lesnar vs. CM Punk – 2013
One of the strongest cases that you should be excited to see the Second City Saint return, the best vs the beast was a huge amount of fun.
Heyman had just turned on Punk and was bringing his new/old boyfriend in to help sort out a clingy ex. What followed was an enjoyable brutal match, a proper David vs Goliath story and boy Punk did NOT mind getting the Pepsi whipped out of him.
Fast-paced, action-packed with lovely moments of storytelling peppered throughout.