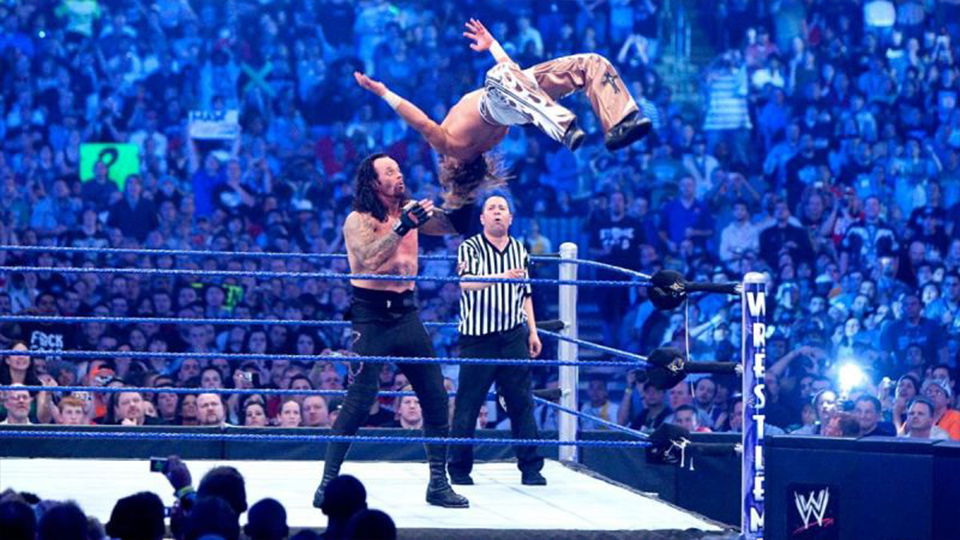 20. The Rock vs. Hulk Hogan – WrestleMania X8
If there is an example of how to make a decent match great it would be this one. Despite neither being among the best technical wrestlers in history, Hulk Hogan and The Rock put on one of the most memorable matches in wrestling history.
The crowd was sucked right into their Icon vs. Icon match and when Hogan Hulked Up the Toronto fans went into a fever pitch. It was as if the same fans who watching Hogan face Ultimate Warrior twelve years earlier were brought back to their youth. Not a technical classic, but a classic nonetheless.
---
19. Shawn Michaels vs. Chris Jericho – WrestleMania XIX
From one WrestleMania to the next, Shawn Michaels and Chris Jericho stole the show in 2003. These two have very similar styles and their rivalry was built on Jericho idolizing Michaels when he was younger. The stage was set for WrestleMania XIX and these two held nothing back.
They wrestled a fantastic match, complete with Jericho mirroring many of Michaels' moves. Jericho and Michaels were two of the greatest performers of their generation and they made the most of their one and only WrestleMania match together.
---
18. Edge vs. Mick Foley – WrestleMania 22
The first three matches on this list could not be any more different. Edge and Mick Foley's match at WrestleMania 22 was as violent a match you will ever see on WWE's grandest stage. Their Hardcore match featured thumbtacks, barbed wire, and fire. Oh yes, fire.
Edge was in a position where he won the WWE Championship in January and had it taken away from him just weeks later. WWE did not see him as a main event player at the time and it was in this match that he and Foley set out to prove them wrong. As two of the best storytellers in WWE history, they told a hell of a violent story here.