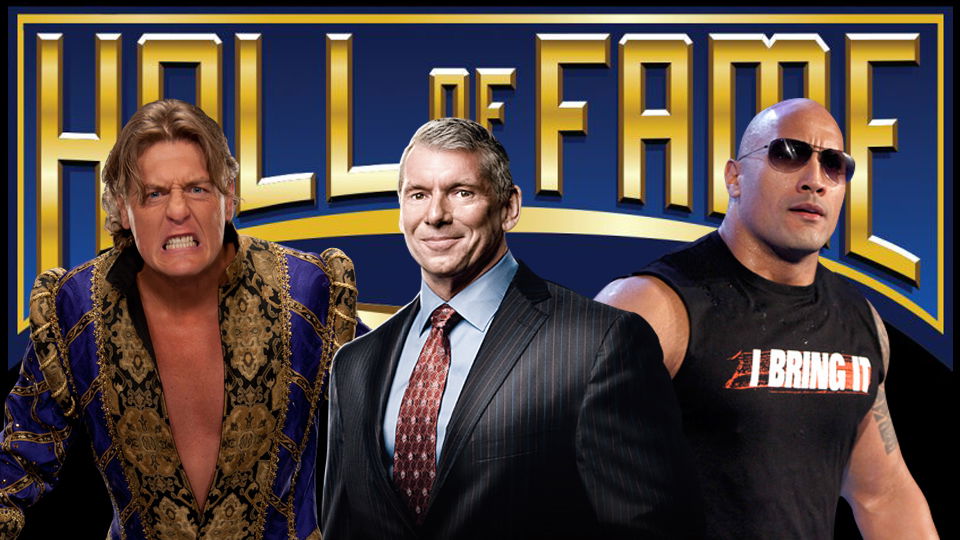 WrestleMania 36 is right around the corner and with WrestleMania comes the Hall of Fame ceremony, and with nWo and Batista announced as the first 2020 inductees, is it time that we looked at the notable names who have been omitted from the Hall of Fame and deserve recognition.
In this list, I will present 20 superstars whose career achievements warrant a Hall of Fame induction.
---
20. John Bradshaw Layfield
WWE Tenure: 1995-2009 (Wrestler)/ 2009-Present (Announcer)
Notable Accomplishments: 1x WWE Championship, 1x United States Championship, 1x Intercontinental Championship, 3x WWE Tag Team Championship, 18x Hardcore Championship and 1x European Championship
If you put aside the reports from numerous different people that JBL, simply put, is not the nicest person, then the former WWE Champion deserves a Hall of Fame induction. Bradshaw transformed his character from a mid-card tag-team wrestler with a cowboy gimmick, to a detested Wall Street snob who was a heat magnet during his championship run. Until the summer of 2018, JBL was the longest-reigning WWE Champion in the history of Smackdown until he was eclipsed by AJ Styles. He got great reactions from the crowd and should be inducted into the WWE Hall of Fame.
---
19. Dean Malenko
WWE Tenure: 2000-2001 (Wrestler)/ 2001-Present (Backstage Agent)
Notable Accomplishments: 2x WWE Light Heavyweight Championship
Whilst Malenko's WWE tenure and accomplishments might not warrant a Hall of Fame induction in isolation, his accolades and work in ECW and WCW do warrant recognition. In 1997 he was the PWI 500 #1 wrestler in the world and is widely regarded as one of the best technical wrestlers to ever step into the squared circle. Malenko has done a lot for WWE backstage since his retirement and he deserves an induction for changing the game for cruiserweights, proving that they don't need to be highflyers but can have engaging matches excelling with submission-based wrestling.
---
18. Ivan Koloff
WWE Tenure: 1969-1971 (Wrestler)
Notable Accomplishments: 1x WWE Championship
The late Koloff was a truly great heel during his WWWF run. He was one of the first to use the anti-American gimmick to get heel heat from the crowd, something that is even more impressive given the fact that he was billed from Russia but was actually Canadian. Koloff beat the infamous Bruno Sammartino for the company's top prize and is widely regarded as one of the best heels of the 1970s and as such deserves a Hall of Fame induction.
---
17. William Regal
WWE Tenure: 1998-1999 and 2000-2013 (Wrestler)/ 2014-Present (NXT General Manager)
Notable Accomplishments: 2x Intercontinental Championship, 4x European Championship, 5x Hardcore Championship, 4x World Tag Team Championship and 1x King of the Ring
Regal is one of the best technical wrestlers to ever step foot inside a WWE ring. The Brit was a hard-striker as well as a calculated submission specialist. Daniel Bryan has even cited Regal as one of his wrestling idols. Regal was also able to produce quality comedy segments, especially during his time as WWF Commissioner and Raw General Manager. As a loyal member of the WWE family, Regal now serves as NXT General Manager and is a respected authority figure, a rare feat by WWE standards. Very few have been able to match Regal's in-ring ability and as such he is fully deserving of a WWE Hall of Fame induction.