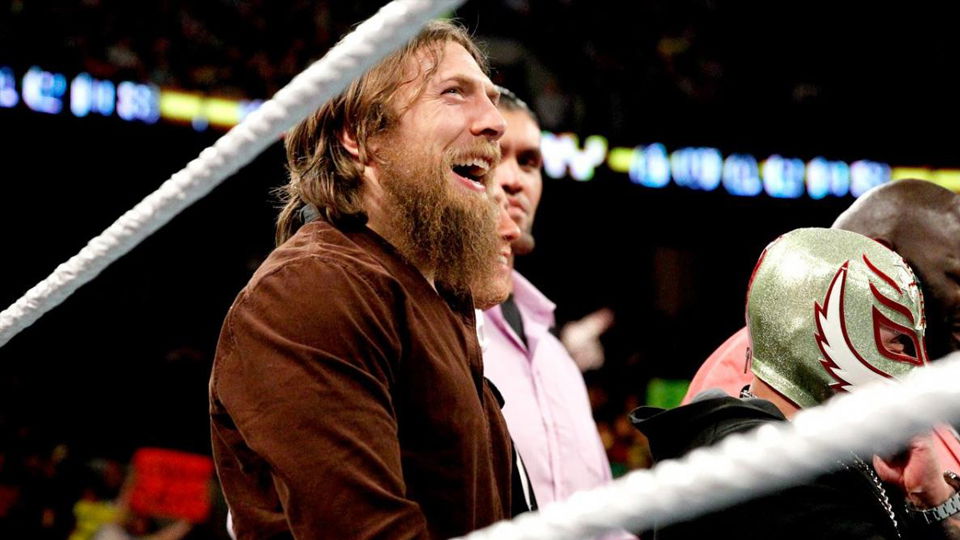 On Monday's Raw, an offhand cheap heat-generating comment from Elias about Seattle's long-departed Sonics basketball team caused one of the most memorable sustained reactions in the history of the show.
The crowd booed and booed and then booed some more, furious that WWE's resident crooner had gone after the city's biggest sore point. The Sonics might have bolted Seattle for Oklahoma ten years prior but for those in the building the wound was clearly still as fresh as it had been back in 2008.
The remarkable crowd response turned what would have been an otherwise routine segment into a memorable moment. That has been the case several times in the past, with the crowd reaction often more memorable than what happened in the actual matches, segments and angles.
We take a look at 20 of the most memorable.
---
20. "Hey Bayley" (Raw, November 7 2016)
https://www.youtube.com/watch?v=Ms1zUf2vVYQ
Believe it or not, there was once a time when Bayley was one of the most popular performers in all of WWE. For some reason, fans in the UK had a particular affinity for her.
It all started at NXT TakeOver: London when the British crowd began a long chant of "Hey Bayley, Oo ah, I wanna know if you'll be my girl" to the tune of Bruce Channel hit 'Hey! Baby'.
It caught on.
Although Bayley's aura had diminished by the time she reached the main roster, the Brits did not forget. During a segment on Raw at the Hydro in Glasgow, Scotland, fans brought the chant back in force.
Poor Charlotte Flair was visibly flustered by the chant, which cut her off every time she spoke. Protests and declarations that the fans were rude only spurred them on further.
Fortunately for WWE they were able to salvage the segment due to the show being taped, as the full version lasted for several minutes.