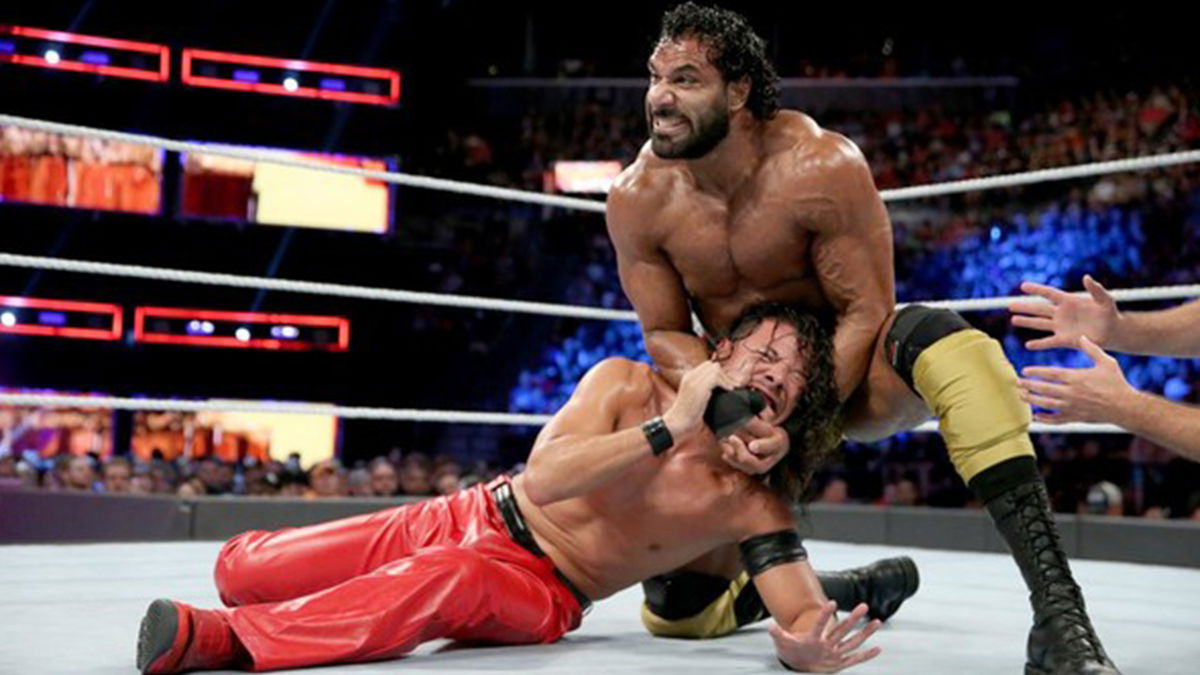 Tis the season of the SummerFest! God bless us, everyone, here's hoping that Jeremy Piven visits you in the night and leaves something nice under your pillow and that's the worst sentence anyone's ever said.
We're on the road to SummerSlam, which is widely regarded as WWE's number two show of the year, and speaking of number two, oh boy have there been some turds in the pool at the biggest party of the summer.
We'll do a Top 10 Best Matches in Summerslam history, don't worry, but WWE released Bray Wyatt last week and so, you know, screw em.
Time to put the boots to the big dub and their stupid habit of doing stupid things in the stupid summertime. Everything's bad, everyone's terrible, everything you love will one day crumble to ash, nothing matters, let's do this.
I'm Adam hailing from partsFUNknown and here are the 20 Worst Matches In SummerSlam History.
Spoiler: Team WWE vs. Team NEXUS isn't on the list, because the match itself actually rules, it's just a truly atrocious bit of booking. Disagree with that, let me know, and hey why not let us know YOUR most hated SummerSlam match.
---
20. Kofi Kingston vs. Randy Orton – 2019
Aw man. Everyone really wanted Kofi's WWE Championship run to be good. Every month we'd think, maybe this is the one, this is the match, please, Kofi, please stop feuding with Dolph.
The feud going into this was solid, built on an infamous moment of wrestling quotes "getting real" and legit backstage heat.
Unfortunately, the match is real boring, glacially paced, thank Randy, and ends to chants of bulls**t when the two men get counted out because I guess Randy couldn't stop… looking at Kofi's kids… that's weird, and exactly a year on from AJ Styles vs. Samoa Joe ended in a s**tty LEAVE MY FAMILY ALONE non-finish.
---
19. Shane McMahon vs. Eric Bischoff – 2003
Always a treat when Eric Bischoff wrestles in his stupid little karate outfit.
The man was a fantastic GM, a serviceable dad, but anytime he competed in the ring it was the dog worst, be it Starrcade 1997, Survivor Series 2005, or SummerSlam 2003.
We all know Shane can go, I mean not now, he's a thumb now, but back then with the right wrestler, sure.
Eric Bischoff is not that, and what starts out boring gets downright unwatchable when Coach heels over and does solo commentary for it. The Austin comeuppance is at least fun, but it is a long road to get there.
---
18. Dean Ambrose vs. Dolph Ziggler – 2016
When the brand split happened in 2016, hopes were high for SmackDown.
They made a huge deal out of Dean Ambrose taking the WWE title to the blue brand, and marketed the show as the land of opportunity, confirmed when Dolph Ziggler, the patron saint of missed opportunities, won the right to face Ambrose at SummerSlam.
This should have ruled, but instead, the two wrestled a disconnected, storyless, intensely boring match.
Can anyone remember one moment from this match? This match for the WWE Championship at the second biggest show of the year? Because that's DAMNING.