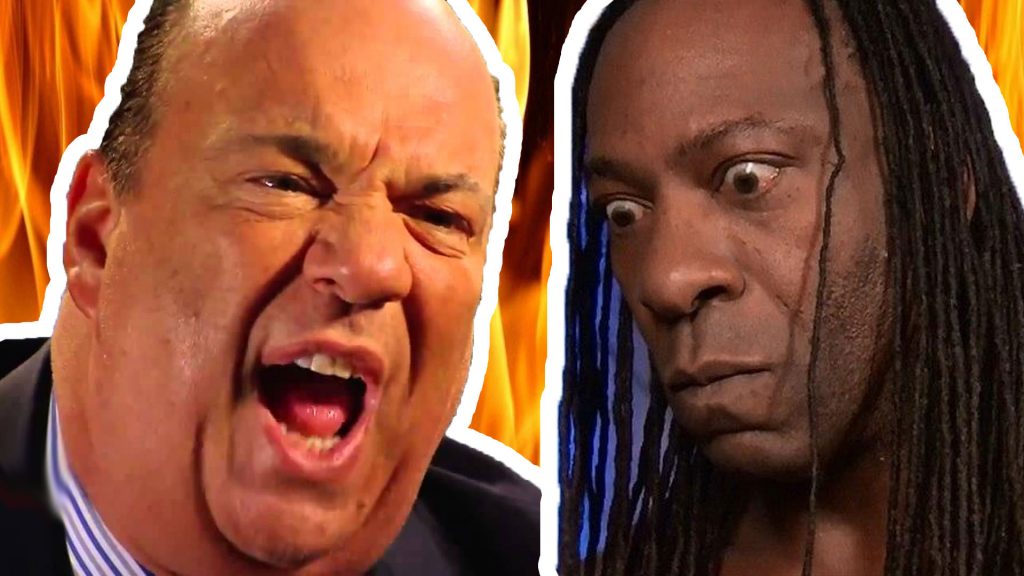 Because there's currently more wrestling podcasts on iTunes than there are GRAINS OF SAND IN A DESERT, it's hard to keep track of all the best stories and breaking news.
So here's a handy breakdown of the week in pro wrestling podcasts, highlighting some of the more fascinating details from the mouths of wrestling's stars, executives, and insiders…
5. Lita's Royal Rumble performance surprised a fellow Hall of Famer (Dinner with The King)
The women's Royal Rumble was fortified with a slew of legendary female performers from bygone eras, from Trish Stratus to Molly Holly to Torrie Wilson to Lita herself. Lita showed some of her old sizzle, taking to the air with the reckless abandon that had been her calling card.
On Jerry Lawler's "Dinner with The King" podcast, he revealed that he watched the match backstage alongside Kurt Angle, and that Angle was alarmed by Lita's appearance. The real-life Amy Dumas was apparently on an internal "no-bump list" of WWE's, likely due to her past neck injuries. Yet, there Lita was, throwing herself around with flips and tumbles like it was the year 2000. Whether WWE merely granted a one-match exemption, or simply waived her restriction altogether, is unknown, but Lawler insists that Angle was surprised to see Lita taking those bumps in a WWE-sanctioned match.