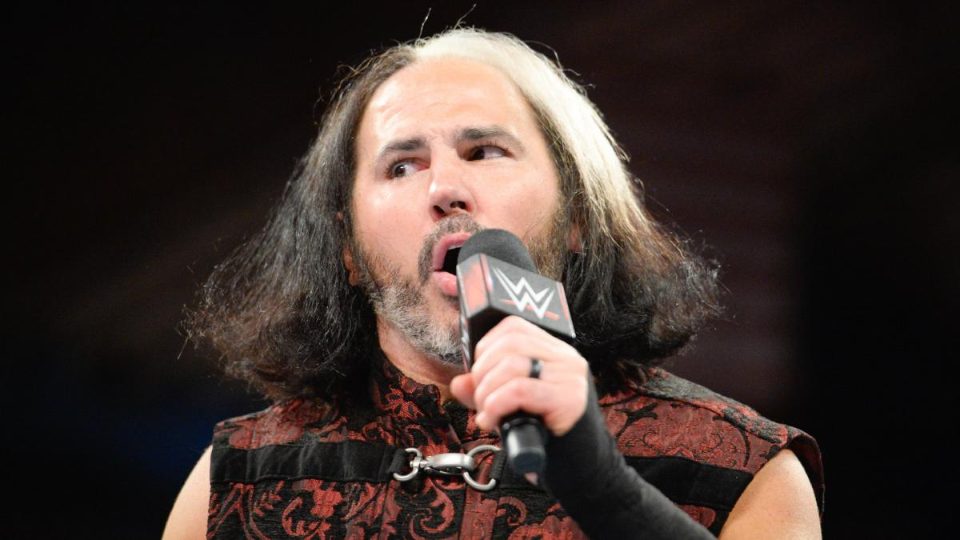 With Matt Hardy at a contract standstill with WWE recently, and his deal expiring on March 1, speculation is continuing to mount regarding his future.
Will he re-sign despite his apparent unhappiness with the direction of his character? Will he leave and sign with another promotion?
Well it seems that WWE is slightly concerned about the latter happening, as Hardy has reportedly been given an offer to move to the NXT brand, where he'd presumably have more creative freedom.
And it wouldn't be the worst idea. Not just for him, but for the talents there, having a legend like him to work with and learn from
Here we take a look at five compelling ideas for programs that Hardy could work in on the yellow brand should he choose that option.
---
Velveteen Dream
It's no secret that Velveteen Dream is probably the most exuberant and over-the-top characters that NXT has to offer.
If Hardy is to revert to a woken/broken version of himself, which would be the assumption, then thinking of what the two could do together definitely gets the juices flowing.
If there was to be a match between the two, it probably wouldn't be the smoothest thing ever, but that'd be made up for by the charisma on show.
---
Dexter Lumis
Lumis is similar to Dream in that he has one of the more out-there gimmicks on the NXT roster, but he certainly isn't quite at the same level as Dream yet.
He's only had one TV match in NXT, which was a loss to Bronson Reed back in June of 2019.
The likely reason for his absence is because the frankly weird nature of his character makes it difficult to feature him just for random matches.
A woken/broken Hardy could be the calling that Lumis' character needs to get on TV with something he can sink his teeth into.
---
Damian Priest
Priest comes across as quite a dark character, and the name Damian Priest does sort of suggest that, but we've never really seen it come across that way.
He's really just been presented as a 'cool' guy who rides around in limos and gets chicks.
If NXT and Priest want to take his character to a darker side, then a program with Matt Hardy could be the key to doing that.
---
Finn Bálor
With Bálor being one of the most established stars on NXT, it's not like a program with Hardy seems particularly beneficial to him in terms of his positioning on the roster,
The fun part though would come with the potential for Bálor's 'Demon' persona to mesh with Hardy.
How it would work exactly is a bit of a mystery, but that's what makes it even more intriguing.
---
Undisputed ERA
Undisputed ERA is very much the top group on NXT, so what if Hardy tried to usurp them?
Not on his own, of course. If he can form a group, maybe even with some of the guys previously mentioned in this list.
A four-on-four deletion match with Hardy, his pals, and the UE, would be quite something.